Curatology
Exhibition design | Node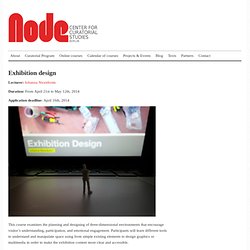 Lecturer: Iohanna Nicenboim
Open call for artists and curators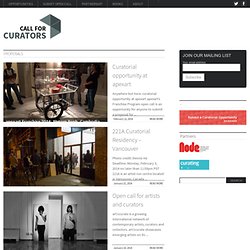 Proposals | Call For Curators
If you were committed to a psychiatric institution, unsure if you'd ever return to the life you knew before, what would you take with you? That sobering question hovers like an apparition over each of the Willard Asylum suitcases.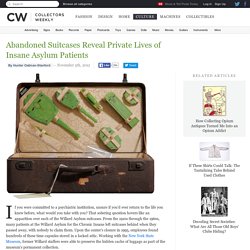 When Storify appeared on the collective journalism screen a few weeks back at TechCrunch Disrupt, it inspired a lot of oohs, ahhs and speculation as to how it would work for journalists. There are similar curation tools out there, like KeepStream and Curated.by, though they focus primarily on collecting tweets (Correction: KeepStream also allows for Facebook integration). Storify, on the other hand, allows a user to organize various media (text, documents, video, images) and social media (Twitter, Facebook, etc.) into an orderly, linear presentation. The story pieces retain all of their original links and functionality – and the full presentations are embeddable on any site. It has a very easy-to-use search for social media keywords and works using a drag-and-drop functionality.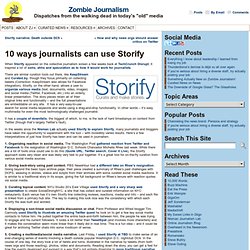 International Art English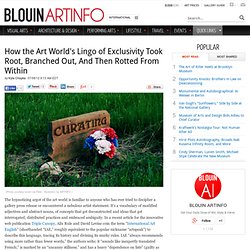 How the Art World's Lingo of Exclusivity Took Root, Branched Out, And Then Rotted From Within
The hypnotizing argot of the art world is familiar to anyone who has ever tried to decipher a gallery press release or encountered a nebulous artist statement.
Is linguistic inflation insanely awesome?
To continue the semantic theme of my last post, today I want to look at inflation.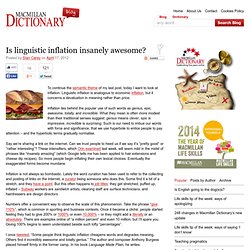 www.niso.org/publications/rp/framework3.pdf
A Companion to Digital Humanities
www.ils.unc.edu/callee/p95-lee.pdf
https://pantherfile.uwm.edu/hurli/www/Lee_LQ05.pdf
DH Curation Guide | a community resource guide to data curation in the digital humanities | DH Curation Guide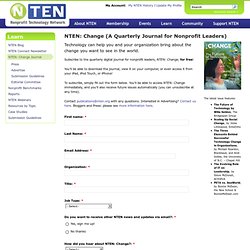 Change (A Quarterly Journal for Nonprofit Leaders)
Technology can help you and your organization bring about the change you want to see in the world. Subscribe to the quarterly digital journal for nonprofit leaders, NTEN: Change, for free!
The Unanticipated Benefit of Content Curation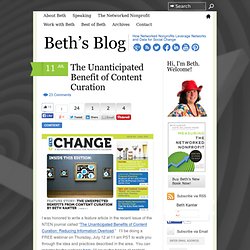 I was honored to write a feature article in the recent issue of the NTEN journal called "The Unanticipated Benefits of Content Curation: Reducing Information Overload."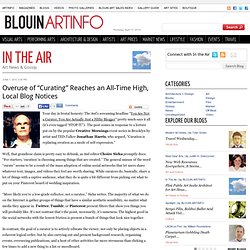 Overuse of "Curating" Reaches an All-Time High, Local Blog Notices
Your day in brutal honesty: The Awl's screaming headline "You Are Not a Curator, You Are Actually Just a Filthy Blogger" pretty much says it all (it's even tagged "STOP IT"). The post comes in response to a lecture put on by the popular Creative Mornings event series in Brooklyn by artist and TED-Talker Jonathan Harris, who argued, "Curation is replacing creation as a mode of self-expression."
You Are Not a Curator, You Are Actually Just a Filthy Blogger
"Curation is replacing creation as a mode of self-expression." – Jonathan Harris @jjhnumber27 #creativemornings— Tina Roth Eisenberg (@swissmiss) June 1, 2012 As a former actual curator, of like, actual art and whatnot, I think I'm fairly well positioned to say that you folks with your blog and your Tumblr and your whatever are not actually engaged in a practice of curation. Call it what you like: aggregating?
Online 'curating' is just anxiety wrapped in pomposity - The Irish Times - Thu, Apr 26
NET RESULTS:IS IT JUST me, or does anyone else shudder every time they come across the verb "curate" used in the context of gathering items together for some sort of web display?
Is "Curate" The Most Abused Fashion Word of 2010? - Rants
Harold Koda runs the Costume Institute at the Met, so he's allowed to describe himself as a curator—it's his professional title.
Lately, questions about the bastardisation of the term curator have been emerging around the blogosphere.
A throwdown about the term 'curator' « museum geek
Top 51 Free Aggregator Apps - 1 to 50 based on popularity
Home > News > Top 49 Free Aggregator Apps
Not many tech CEOs would have the guts to describe their products as "magical" and as delivering "pure happiness", but that's exactly how Pearltrees' Patrice Lamothe describes the startup's iPad app released today. You know what? He may just be right. Pearltrees is a service that takes a visual approach to Web curation. Launched late last year with its browser-based version, it allows you to create networks of 'pearls' on screen.
Collection a Day : Home
curator's ǝpoɔ
Deeply Thinking
School and Career Advice : education : Canadian Art School
hrheingold: I illustrate how I use bookmarklets and extensions to curate w/ Diigo, Scoop.it, Pearltrees