Tools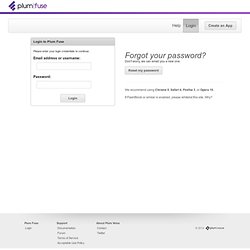 Don't worry, we can email you a new one. Reset my password We recommend using Chrome 5, Safari 4, Firefox 3, or Opera 10. If FlashBlock or similar is enabled, please whitelist this site. Why?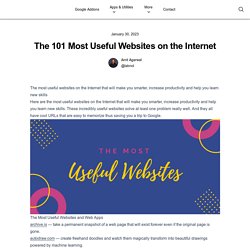 06 Apr 2014 The 101 Most Useful Websites on the Internet is a frequently updated list of lesser-known but wonderful websites and cool web apps. couch mode print story Here are some of the most useful websites on the internet that you may now know about.
the best ebooks at the best price: free! Browse through the most popular titles, recommendations, or recent reviews from our visitors. Perhaps you'll find something interesting in the special collections. There are more than 29,000 eBooks available for Kindle, Nook, iPad and most other eReaders, and they're all free! If you still can't decide what to read you might want to browse through some covers to see what strikes your fancy. Or try the Recent Additions to the library, with genre filter.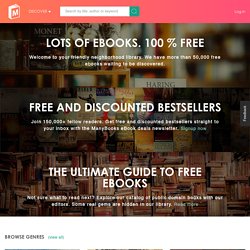 See also:- NOVA: Who killed the Red Baron? keywords: manfred albrecht freiherr von richthofen, military, history, famous people, government, fighter pilot, flying ace, dog fight, luftwaffe, oswald boelcke, pour le mérite, the flying circus, lieutenant wilfrid "wop" may, cedric popkin, australian 24th machine gun company, vickers gun, peanuts, snoopy, la baron rouge, le diable rouge, petit rouge, red knight, der rote kampfflieger, world war i, trivia, funa fact, fact of the day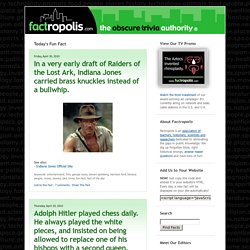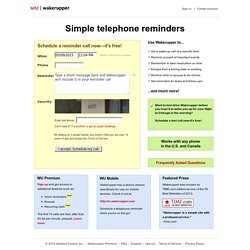 notice error Schedule a reminder call now—it's free!
schedule free text message (SMS) reminders from your computer - oh, don't forget...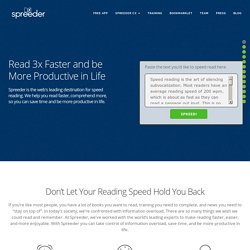 Spreeder is a free service provided by 7-Speed-ReadingTM. If you like this site, please have a look at our powerful 7 Speed Reading Software. Spreeder.com is a free online speed reading software designed to improve your reading speed and comprehension. Spreeding 1 word @ 300 wpm