Innovation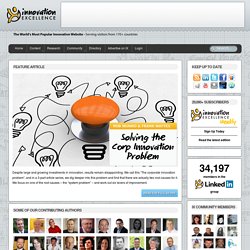 Magic Eye 3D and the Power of 'Just Looking' Have you seen those Magic Eye 3D books? I came across one recently, and they are amazing!
Strategos - Helping Companies Innovate and Grow
Innovation Principles (part 1) The first three innovation principles we'll discuss are; work from the future back, listen to different voices and build new perspectives; diverge before you converge. Aligning R&D with the company's business strategy R&D can be a source of competitive advantage. Setting a Technology Management Architecture can help a company to link R&D to strategy and maximize its return on its R&D efforts.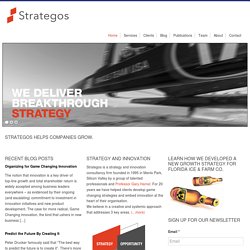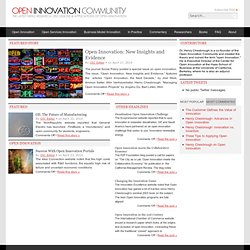 Openness for Innovation The Korea Joongang Daily website reported that Chris Anderson, the best-selling author of "The Long Tail" and "Free" visited Korea as CEO of American tech venture 3D Robotics Comments Off • Read this post »
Bienvenidos a MIT Enterprise Forum Colombia
Innpulsa Colombia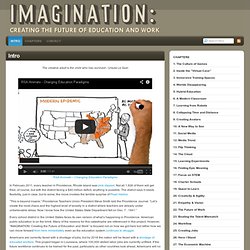 The creative adult is the child who has survived - Ursula Le Guin RSA Animate – Changing Education Paradigms In February 2011, every teacher in Providence, Rhode Island was pink slipped. Not all 1,926 of them will get fired, of course, but with the district facing a $40 million deficit, anything is possible. The district says it needs flexibility, just in case, but to some, the move invokes the terrible surprise of Pearl Harbor. "This is beyond insane," Providence Teachers Union President Steve Smith told the Providence Journal.
Intro : Imagination: Creating the Future of Education & Work
:: CORPORACIÓN TECNNOVA ::