Onlinejournalism
carolinebeavon : The new news deadlines -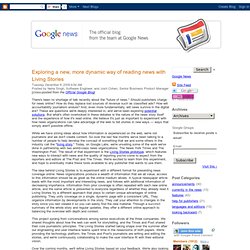 Posted by Neha Singh, Software Engineer, and Josh Cohen, Senior Business Product Manager[cross-posted from the Official Google Blog]
Exploring a new, more dynamic way of reading news with Living St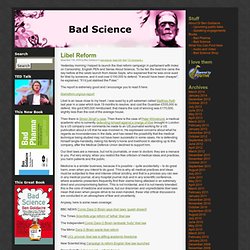 Libel Reform – Bad Science - Flock
Yesterday morning I helped to launch the libel reform campaign in parliament with Index on Censorship, English PEN and Sense About Science. To be fair, the best line came the day before at the celeb launch from Alexei Sayle, who explained that he was once sued for libel by someone, and it cost over £100,000 to defend: "it would have been cheaper", he explained, "if I'd just stabbed the f*cker."
I've been writing a lot about so-called 'content farms' in recent months - companies like Demand Media and Answers.com which create thousands of pieces of content per day and are making a big impact on the Web. Both of those two companies are now firmly inside the top 20 Web properties in the U.S., on a par with the likes of Apple and AOL. Big media, blogs and Google are all beginning to take notice. Chris Ahearn, President of Media at Thomson Reuters, recently published an article on how journalism can survive in the Internet age.
Content Farms: Why Media, Blogs & Google Should Be Worried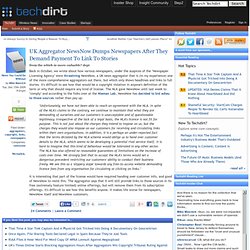 UK Aggregator NewsNow Dumps Newspapers After They Demand Payment
Back in October, we wrote about how various newspapers, under the auspices of the "Newspaper Licensing Agency" were threatning NewsNow, a UK news aggregator that is (in my experience) one of the more comprehensive aggregators out there, but which only shows headlines and links to full stories.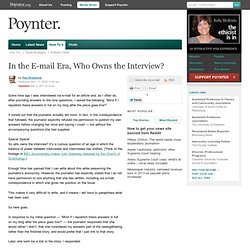 Some time ago I was interviewed via e-mail for an article and, as I often do, after providing answers to the nine questions, I asked the following: "Mind if I republish these answers in full on my blog after the piece goes live?"
Online - E-Media Tidbits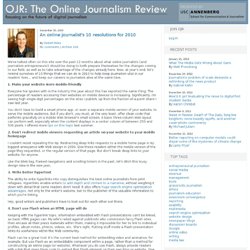 We've talked often on this site over the past 12 months about what online journalists (and journalism entrepreneurs!)
An online journalist's 10 resolutions for 2010
Marian Salzman: 'Local will be the new global' - Online, Media -
But Salzman, writer, advertising executive, global public relations guru, has every faith in her judgement, having spent her career spotting trends invisible to most of us until she gave them a name. She is the author of books with titles such as Next, Now and Buzz and The Future of Men and has championed such new breeds as the "Wigger" (suburban whites infatuated with black urban culture) and the "Metrosexual" (the sensitive, city-dwelling modern male).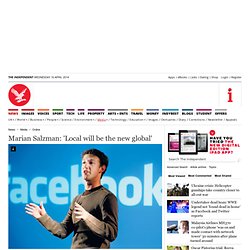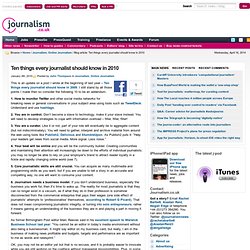 This is an update on a post I wrote at the beginning of last year – Ten things every journalist should know in 2009.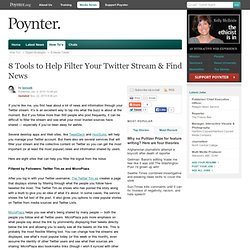 If you're like me, you first hear about a lot of news and information through your Twitter stream. It's is an excellent way to tap into what the buzz is about at the moment. But if you follow more than 500 people who post frequently, it can be difficult to filter the stream and see what your most trusted sources have shared — especially if you've been away for awhile.
Online - E-Media Tidbits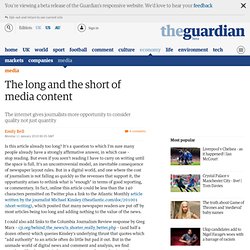 Is this article already too long? It's a question to which I'm sure many people already have a strongly affirmative answer, in which case – stop reading. But even if you aren't reading I have to carry on writing until the space is full.
The long and the short of media content | Emily Bell | Media | g
NewsCred Relaunches, Looks To Become "Ning For Newspapers"
Back in 2008, we wrote about a startup called NewsCred, which looked to help identify the most trustworthy news sources using a combination of community voting and algorithms.