DIY
31 Insanely Easy And Clever DIY Projects. DIY Inlay Dresser. I love mother of pearl inlay furniture.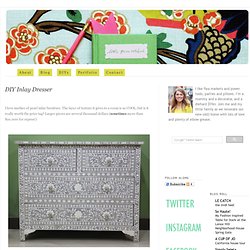 The layer of texture it gives to a room is so COOL, but is it really worth the price tag? Larger pieces are several thousand dollars (sometimes more than $10,000 for repros!) I bought this dresser at the flea market last fall for my girls bedroom. It fit perfectly between their twin beds and made a great joint nightstand. I thought the size and shape made this piece a great candidate for an inlay DIY. DIY Fashion-Forward Bracelets & Diy & Lifestyle & RTR On Campus. When money is tight, but fabulous fashion is a necessity, try out your crafting skills to make something new and fantastic.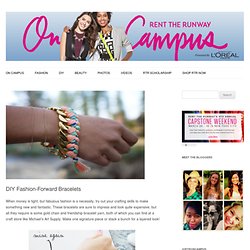 These bracelets are sure to impress and look quite expensive, but all they require is some gold chain and friendship bracelet yarn, both of which you can find at a craft store like Michael's Art Supply. Make one signature piece or stack a bunch for a layered look! DIY Rotating Goal List. How to Make Rainbow Melted Crayon Art. Welcome to 52 Kitchen Adventures, your source for creative & delicious desserts!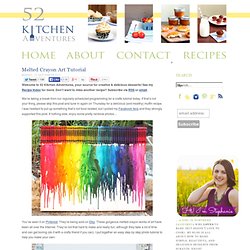 See my Recipe Index for more. Don't want to miss another recipe? Subscribe via RSS or email. We're taking a break from our regularly scheduled programming for a crafts tutorial today. Make Your Own Glitter Flats. In case you haven't noticed in the past almost 3 years (!!)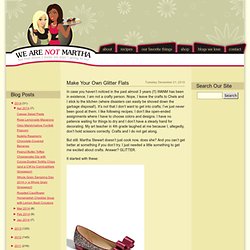 WANM has been in existence, I am not a crafty person. Nope, I leave the crafts to Chels and I stick to the kitchen (where disasters can easily be shoved down the garbage disposal!). The 3 R's blog | 30 Projects x 30 Weeks x 3 Principles. Project 21 Week 23 – Crayon Alphabet. I have been really excited about this project for a while, ever since I spotted it here.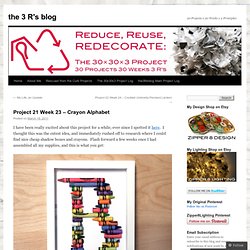 I thought this was the cutest idea, and immediately rushed off to research where I could find nice cheap shadow boxes and crayons. Flash forward a few weeks once I had assembled all my supplies, and this is what you get: I chose the letter B to start in honor of my little guy Basel, my adorable long-haired dachshund puppy. Not to mention, its just an interesting letter. Make Typographic String Art » Man Made DIY | Crafts for Men « Keywords: wood, typography, diy, craft.
In the late 60s and 70s, string art became a popular paint-by-numbers-y way for the masses to get crafty.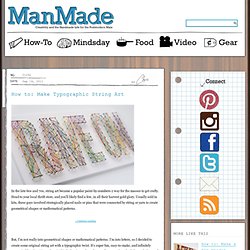 Head to your local thrift store, and you'll likely find a few, in all their harvest gold glory. Usually sold in kits, these guys involved strategically placed nails or pins that were connected by string or yarn to create geometrical shapes or mathematical patterns. Head Scarf. Free People: How To Dip Dye. How To • DIY Ombre Hair. ✂ D.I.Y. Bandeau Top Out of a Pillowcase.
DIY Bow Bikini Bandeau. Boho Maxi Dress: a tutorial. This dress is an incredibly easy make.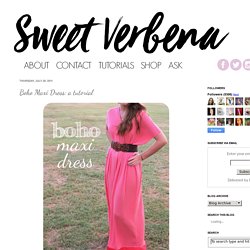 By now you may have realized that I'm all about the simple projects. I'm far from being a master seamstress, I just work with what I know and try to learn as I go. I've never actually owned a maxi dress before, but now I might be hooked. They're so comfy and they have the added benefit of hiding my neglected, less-than-hairless legs. Want to make one too??
Most favorited all-time - page 2. DIY Friendship Bracelet - Honestly WTF. For several months now, we've been receiving emails requesting a friendship bracelet DIY.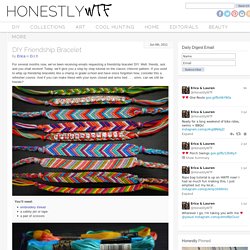 Well, friends, ask and you shall receive! Today, we'll give you a step by step tutorial on the classic chevron pattern. If you used to whip up friendship bracelets like a champ in grade school and have since forgotten how, consider this a refresher course. And if you can make these with your eyes closed and arms tied . . . umm, can we still be friends? You'll need:embroidery threada safety pin or tapea pair of scissors.
---