Places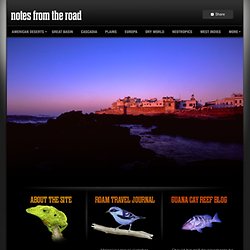 Imagine that you're careening through the city on an old bus, and you find a notebook wedged in the corner of the seat. Open it up. Dusty sketches of swampy backwaters, photographs of foreign lands, illustrations of exotic foods. No destination reviews, no top 10 lists and no industry guest posts.
Travel to Milan
A big part of travel is that feeling you get when experiencing something completely new, something you haven't seen or done before. Many travel destinations offer an amenity or two that other places don't - but there are only a few locations in the world that offer a truly unique experience. Here are some places that could be a reference for your vacation. 1. Avenue of the Baobabs - Madagascar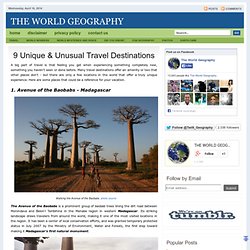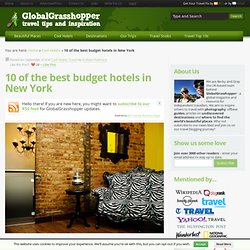 Posted on: September 21st in Cool Hotels, Travel by Graham Padmore. Like this Post? The Big Apple may be one of the ultimate city break destinations – shopping, art, sightseeing and so much more. It's also (like most major capital cities) unfortunately notoriously expensive. So for those wanting to maximise their spending money, you will have to seek out some good NYC budget hotels. To save you the time and the hassle here are 10 of the best budget hotels in New York:
The Marble Caves of Patagonia, Chile, are beautiful vibrant blue caverns, partially submerged in the equally stunning turquoise waters of Carrera Lake. The lake itself is on the border of Argentina and Chile, with the caves located on the Chilean side. The caves are comprised of three main caverns: the Chapel (La Capilla), the Cathedral (El Catedral), and the Cave (La Cueva). Visitors to the caves can explore them in a small boat or kayak, but only when Carrera Lake's waters are calm and gentle. A rare and invaluable natural wonder, the existence of these caves is currently threatened by plans to build five… See more pictures of Marble Caves, Patagonia, Chile The breathtaking Red Rocks of Sedona are a group of several limestone rock formations located near the city of Sedona in Arizona, United States.