Organize
Nirvana › BETA
Organizing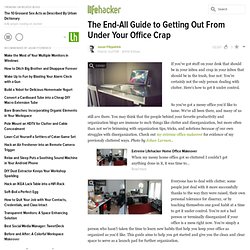 SExpand If you've got stuff on your desk that should be in your inbox and crap in your inbox that should be in the trash, fear not: You're certainly not the only person dealing with clutter. Here's how to get it under control.
The End-All Guide to Getting Out From Under Your Office Crap
organization - Lifehacker
SExpand You're great at ubiquitous capture, you process your inbox every day, but somewhere between a captured idea and the execution things get gummed up. It's time to overhaul your project list and how you interact with it.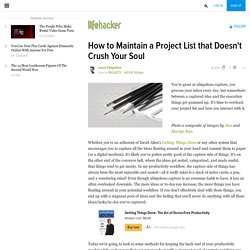 How to Maintain a Project List that Doesn't Crush Your Soul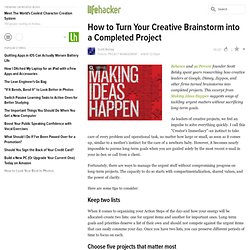 I think sometimes the best advice, depending on the money involved, is to just DO it. For personal projects, I will never get anything done if I keep looking for the end results and wondering about how to get there. I've got to just get started and not get distracted by the hurdles. Cross those bridges when I get there, that kind of thing. Likewise, my improv comedy troupe wanted to get into performing long-form rather than just short-form games.