LCHF
Steve Phinney – Low-Carb preserves Glycogen better than High Carb | Me and My Diabetes. Listen (60 minutes) Dr.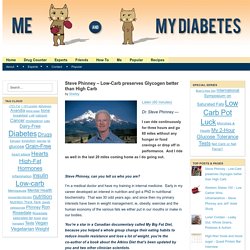 Steve Phinney — I can ride continuously for three hours and go 60 miles without any hunger or food cravings or drop off in performance. And I ride as well in the last 20 miles coming home as I do going out. Archives. Diet Doctor - Real food for your health. How Fasting Aids Weight Loss. Welcome!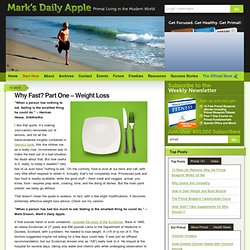 If you want to lose weight, gain muscle, increase energy levels or just generally look and feel healthier you've come to the right place. Here's where to start: Visit the Start Here and Primal Blueprint 101 pages to learn more about the Primal Lifestyle. Subscribe to my free weekly newsletter to receive 10 eBooks, a 7-Day Course of Primal Fundamentals, and more - all for free. Cut to the chase by visiting PrimalBlueprint.com. The Fountain of Youth and Strength - Strategies to Reverse Aging and Build Strength with NSCA-CPT Matthew Caton - The Fountain of Youth and Strength - Strategies to Reverse Aging and Build Strength with NSCA-CPT Matthew Caton.
Read It Online! Read The Book Online!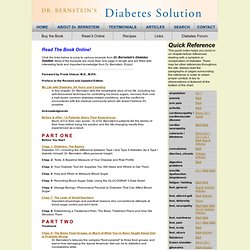 Click the links below to jump to various excerpts from Dr. Bernstein's Diabetes Solution. Most of the excerpts are more than one page in length and are filled with interesting facts and important knowledge from Dr. Bernstein. Enjoy! Whole9 | Paleo Nutrition, Nutrition Workshops, Nutrition for Health and Fitness Facilities, and the Original Whole30 Program, Designed to Change Your Life in 30 Days. Barry Groves, offering online nutritional information | exposing dietary and medical misinformation. Begin Your Journey Now - Jack Kruse.
Fat Head - Blog site for the comedy-documentary Fat Head. Peter Attia | The War on Insulin | Peter Attia, M.D., explains why everything you think you know about nutrition is wrong. Eating fat does not make you fat. The Blog of Michael R. Eades, M.D. One of the first patients I saw as a medical student was a nice lady, who presented to the university hospital outpatient clinic with colicky, cramping abdominal pain.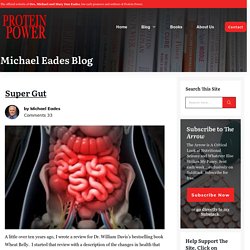 She described the pain as coming on after a meal, and said that it doubled her over with pain. The pain came and went, but had gotten worse over the past few days. I took a long history from her and performed a physical exam, which included examining her abdomen. When I pushed on her right upper quadrant, she all but yelped and grabbed at my wrist. At that point in my medical education, I knew just enough to be dangerous, so I excused myself, left the exam room and presented this lady's case to the medical resident running the clinic that day.
Gary Taubes — Author of Why We Get Fat and Good Calories, Bad Calories.
---