Coding/Programming
Peer Powered Learning is more fun with friends.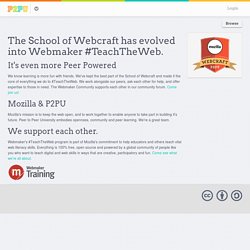 Mozilla is getting ready for the January semester of School of Webcraft, a 100% free developer training resource run in partnership with Peer 2 Peer University.
Learn HTML5, JavaScript and CSS With Mozilla's "School of Webcraft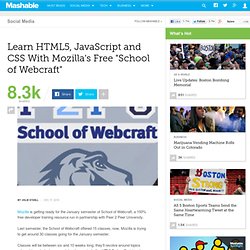 Learn To Code At Any Level With Google Code University
Whether it's for fun, for work, or for something else, programming knowledge is becoming more and more relevant in today's world. We're spending more and more time online, so it's only natural for us to need to have more knowledge of how to build and maintain the sites and applications we know and love. Thanks to Google, in collaboration with schools around the United States, there's a massive resource for learning how to program and code on the Web. It's called Google Code University, and is a great place to learn coding and programming, or just to brush up on your skills. GCU is broken into a few different courses "" AJAX Programming, Algorithms, Distributed Systems, Web Security, and Languages. There's also a section called Tools 101, which helps you learn how to use Linux, databases, SQL, and the like.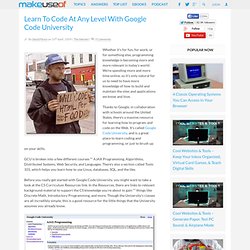 SExpand You've always wanted to learn how to build software yourself—or just whip up an occasional script—but never knew where to start. Luckily, the web is full of free resources that can turn you into a programmer in no time. Since the invention of the internet, programmers have been using it to discuss software development techniques, publish tutorials, and share code samples for others to learn from and use online. If you're curious about how to become a programmer, you can get off to a running start using tons of great free web-based tutorials and resources. First Things First: Don't Get Hung Up on Choosing a Language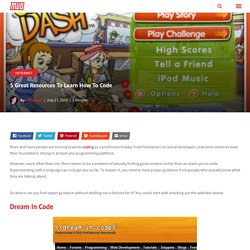 However, more often than not, there seems to be a problem of actually finding good content online that can teach you to code. Experimenting with a language can only get you so far. To master it, you need to have proper guidance from people who actually know what they are talking about. So where can you find expert guidance without shelling out a fortune for it? You could start with checking out the websites below: Dream In Code