MASTER
Ficción sonora - La vida de Brian - 01/02/12, Ficción sonora
Cómo podemos tener éxito con la publicidad en vídeo digital
Los estadounidenses cada día se están descargando más vídeos y las marcas invirtiendo más dinero en alcanzarles mediante publicidad en este medio.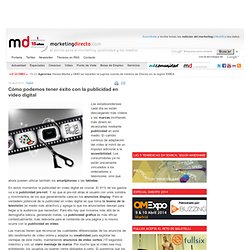 La percepción obedece a los estímulos cerebrales logrados a través de los 5 sentidos, vista, olfato, tacto, auditivo y gusto, los cuales dan una realidad física del entorno. Es la capacidad de recibir por medio de todos los sentidos, las imágenes, impresiones o sensaciones para conocer algo. También se puede definir como un proceso mediante el cual una persona, selecciona, organiza e interpreta los estímulos, para darle un significado a algo.
Percepción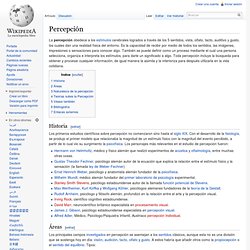 La psicofísica es una rama de la psicología que estudia la relación entre la magnitud de un estímulo físico y la intensidad con la que este es percibido por parte de un observador.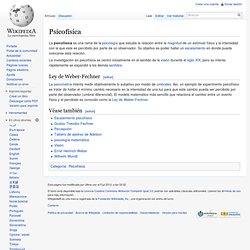 Psicofísica
La ley psicofísica de Weber-Fechner establece una relación cuantitativa entre la magnitud de un estímulo físico y cómo éste es percibido.
Ley de Weber-Fechner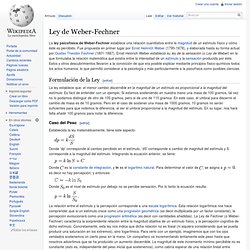 Those of you who have read this blog before will know that I do most of my work using Processing, an open-source programming language that was specifically created for artists and designers. It's easy enough that you can learn the basics a day or two, but powerful enough to use for any number of applications, ranging from interactive installations to architecture to generative visual systems, and beyond.
Processing & Android: Mobile App Development Made (Very) Easy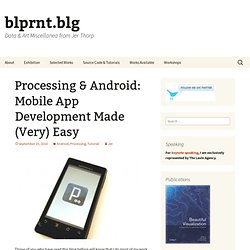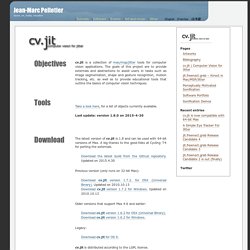 A Simple Eye Tracker For Jitter A few years ago, I made a rough eye tracker in Jitter with cv.jit for my own use.
cv.jit – Computer Vision for Jitter « Jean-Marc Pelletier
Software - VJForums
Micros Inha.mov
VR-3 - El Streaming- Para Producciones en vivo
VR-3 AV Mixer | AV Mixers & Switchers | Professional Video - Roland Systems Group EMEA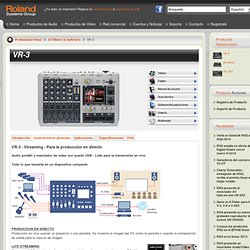 The animals on the cover of Programming Interactivity are guinea fowl (family Phasianidae, subfamily Numindinae).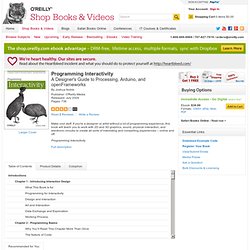 Programming Interactivity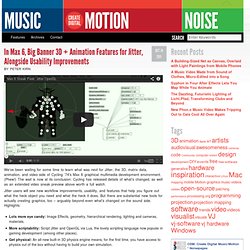 We've been waiting for some time to learn what was next for Jitter, the 3D, matrix data, animation, and video side of Cycling '74′s Max 6 graphical multimedia development environment.
In Max 6, Big Banner 3D + Animation Features for Jitter, Alongside Usability Improvements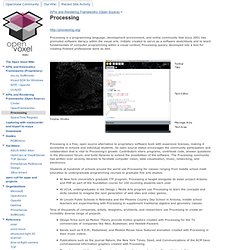 Processing is a programming language, development environment, and online community that since 2001 has promoted software literacy within the visual arts.
Processing - OpenVoxel Wiki
Max/Msp/Jitter to MadMapper | MadMapper
In this tutorial, we will quickly learn how to send Jitter's output to MadMapper.
Drowning New York City
a web documentary exploring the prison industry
Douglas L. Micco, inmate
A project powered by Klynt Editing & publishing app.
Paolo Cirio - Media Artist - Sculpting Information Flow
Here is something for the weekend, especially if you just need to relax and wind-down without wasting time with whatever is on TV.
How Storytelling is Changing (by @baekdal) #media
We're looking for one of the top creative minds in digital—someone capable of leading teams to create the world's best creative products for web, mobile, social, video, built spaces, and other media.
Ignition