UNIX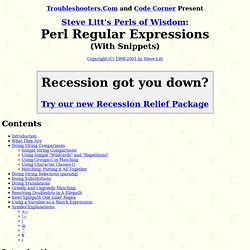 Troubleshooters.Com and Code Corner Present Copyright (C) 1998-2001 by Steve Litt Without regular expressions, Perl would be a fast development environment.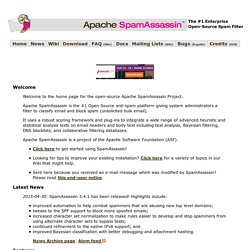 Welcome Welcome to the home page for the open-source Apache SpamAssassin Project. Click here to get started using SpamAssassin! Looking for tips to improve your existing installation? Click here for a variety of topics in our Wiki that might help. Sent here because you received an e-mail message which was modified by SpamAssassin?
News Fri Feb 14 06:48:29 JST 2014 Wed Feb 12 08:43:15 JST 2014 Fri Dec 20 05:07:24 EET 2013 Older news...
Dovecot
This is the home page of the procmail mail processing and SmartList mailing list suites. Procmail can be used to create mail-servers, mailing lists, sort your incoming mail into separate folders/files (real convenient when subscribing to one or more mailing lists or for prioritising your mail), preprocess your mail, start any programs upon mail arrival (e.g. to generate different chimes on your workstation for different types of mail) or selectively forward certain incoming mail automatically to someone. The current stable version of procmail is 3.15.2. The current (unstable) development version of procmail is 3.21. The current version of SmartList is 3.15.
Procmail Homepage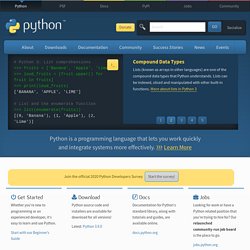 Support the Python Community Help the Python community by becoming an associate member or making a one-time donation. Python 3 Poll I wish there was Python 3 support in What they are saying... Ubuntu Linux:
Red Hat Asia Pacific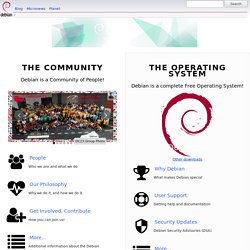 Download Debian 7.4(32/64-bit PC Network installer) Debian is a free operating system (OS) for your computer. An operating system is the set of basic programs and utilities that make your computer run.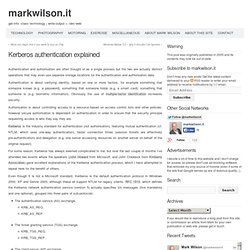 Authentication and authorisation are often thought of as a single process but the two are actually distinct operations that may even use separate storage locations for the authentication and authorisation data. Authentication is about verifying identity, based on one or more factors, for example something that someone knows (e.g. a password), something that someone holds (e.g. a smart card), something that someone is (e.g. biometric information). Obviously the use of multiple-factor identification increases security. Authorisation is about controlling access to a resource based on access control lists and other policies; however secure authorisation is dependant on authentication in order to ensure that the security principle requesting access is who they say they are.
Kerberos authentication explained | markwilson.it
BIND
Open Source - Sendmail.com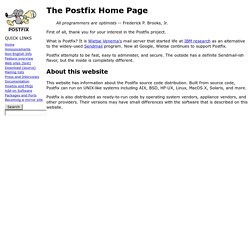 All programmers are optimists -- Frederick P. Brooks, Jr. First of all, thank you for your interest in the Postfix project.