Good Blogs/Websites
Faith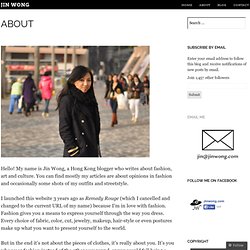 Hello! My name is Jin Wong, a Hong Kong blogger who writes about fashion, art and culture. You can find mostly my articles are about opinions in fashion and occasionally some shots of my outfits and streetstyle. I launched this website 3 years ago as Remedy Rouge (which I cancelled and changed to the current URL of my name) because I'm in love with fashion.
About « HK Girl Talk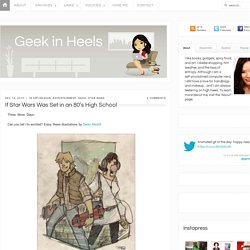 Welcome to the second half of my "Day in the Life" with a 18-month-old and a 5-month-old. You can go here to read the first half. When we left off, the girls were both napping while I was enjoying some alone time… 1:45pm : Both girls wake up from their nap at the same time! (This is very unusual.) However, I must note that Aerin did not sleep the whole way through — she woke up a couple of times, but I could tell that she would be able to sleep more if I let her, so I just popped the pacifier back into her mouth, turned on the mobile, and left the room.
Geek in Heels
By Gabrielle. This post is brought to you by Office Depot's #TeachersChangeLives program. Register your child's classroom, so the students have the school supplies they need to succeed. Can we talk some more about public schools today?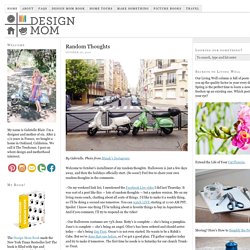 CafeMom
Kevin Cook's Photo Blog
Season 6 – Teaser Jet Set Zero: A jet set life on zero dollars. Jet Set Zero is the belief that the adventures, experiences, and awe of a jet set life are possible for anyone willing to take risks and follow a dream with passion and dedication. We are a community of adventurers who have chosen to begin a new life by following the ideals of Jet Set Zero. We start simply, work locally, and live immersed in a culture with our traveling companions for 90 days, sharing our experiences and friendships in order to inspire others to find their own path.
Jet Set Zero - Travel Show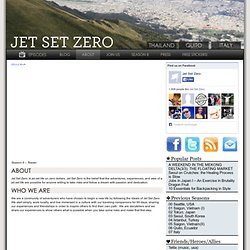 The concept of a billion dollars is pretty hard to fathom, which is okay because about 99.999% of us will never really have to deal with it. According to Forbes, the world has 1,011 billionaires out of nearly seven billion people, so it's not exactly an everyday occurrence. Those that do become billionaires seem to do it through a mixture of ingenuity, intelligence and timing, or they just inherit it.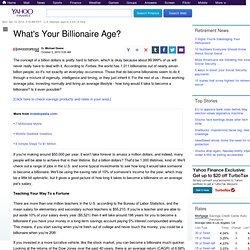 whats-your-billionaire-age: Personal Finance News from Yahoo! Finance