Good Blogs/Websites
Faith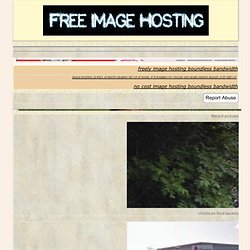 About HK Girl Talk HK Girl Talk is a blog of a HK girl talking about Hong Kong's social, culture and city life. What's so cool is not the city's photography-friendly skyline or tax-free luxury goods; what's so lame is not the city's air pollution or utterly high population density. It's the weird, illogical and exciting cultures and people that form the insanity and the liveliness of Hong Kong. People from around the world flock here to explore Asia, while Hong Kongers who returned to Hong Kong after studying overseas insist that they "can only speak English". The influx of different cultures and the rising influence from China make Hong Kong a weirdly attractive city for me to write about.
About « HK Girl Talk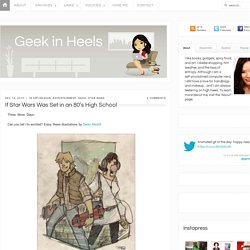 Welcome to the second half of my "Day in the Life" with a 18-month-old and a 5-month-old. You can go here to read the first half. When we left off, the girls were both napping while I was enjoying some alone time… 1:45pm : Both girls wake up from their nap at the same time! (This is very unusual.) However, I must note that Aerin did not sleep the whole way through — she woke up a couple of times, but I could tell that she would be able to sleep more if I let her, so I just popped the pacifier back into her mouth, turned on the mobile, and left the room.
Geek in Heels
Images and text by Gabrielle. I've mentioned having my cleaning routine greened up. But it turns out I've greened up my beauty products over the last six or seven months kind of by accident. Years ago, when I lived in New York, my friend Sara Stratford told me about an article she'd read on the dangers of using petroleum products on your skin, and how she was having a hard time quitting her favorite lip balm.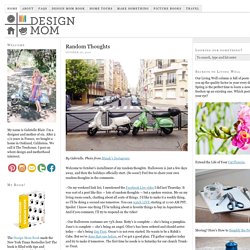 CafeMom
Kevin Cook's Photo Blog
Parenting
Season 6 – Teaser Jet Set Zero: A jet set life on zero dollars. Jet Set Zero is the belief that the adventures, experiences, and awe of a jet set life are possible for anyone willing to take risks and follow a dream with passion and dedication. We are a community of adventurers who have chosen to begin a new life by following the ideals of Jet Set Zero. We start simply, work locally, and live immersed in a culture with our traveling companions for 90 days, sharing our experiences and friendships in order to inspire others to find their own path.
Jet Set Zero - Travel Show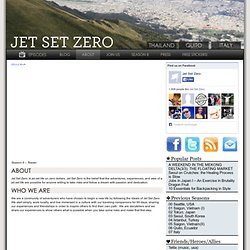 The concept of a billion dollars is pretty hard to fathom, which is okay because about 99.999% of us will never really have to deal with it. According to Forbes, the world has 1,011 billionaires out of nearly seven billion people, so it's not exactly an everyday occurrence. Those that do become billionaires seem to do it through a mixture of ingenuity, intelligence and timing, or they just inherit it.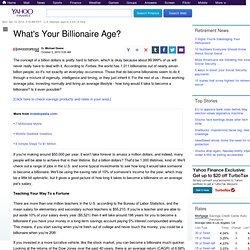 whats-your-billionaire-age: Personal Finance News from Yahoo! Finance