Strategy
Web 2.0: Buzz-Monitoring and Tracking | Developer's Toolbox
You'd like to improve the link popularity of your site. Or maybe to keep track on the latest web buzz. It would be nice to inform your readers about it the minute the news occured. Or maybe you just want to monitor the activities of your users and be able to find the best topics they might be interested in – quickly and efficiently.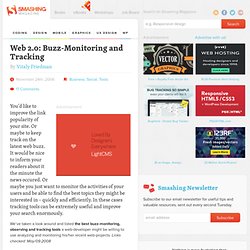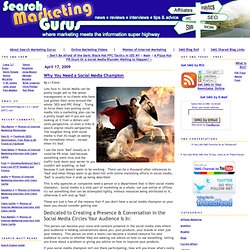 Why You Need a Social Media Champion from Search Marketing Gurus
By Li Evans Lets face it, Social Media can be pretty tough sell to the senior management or to clients who have just gotten their arms around the whole "SEO and PPC thing". Trying to force them into putting social media into a marketing plan can be a pretty tough sell if you are just looking at it from a dollars and cents perspective, or even a links & search engine results perspective. The toughest thing with social media is that its rough on seeing the immediate return - except when it's 'bad'. I use the term "bad" loosely as it could be PR-wise, bad because something went viral and the traffic took down your server to you couldn't sell anything, or bad because it just doesn't seem to be working. There can be a thousand other references to "bad" and when things seem to go down hill with online marketing efforts in social media, "bad" is usually how it ends up being described.
Si Twitter est une grande source d'information, c'est également un lieu important de création de contenu. Certains préfèrent s'exprimer, s'instruire, ou favoriser l'interaction et le débat. Les informations circulent vite, les bad buzz aussi. Pour les marques, le réseau social est un terrain glissant, qu'il faut emprunter avec parcimonie. Si ce peut être l'occasion d'échanger avec ses clients différemment, il faut tout de même de solides Community Managers pour gérer les critiques.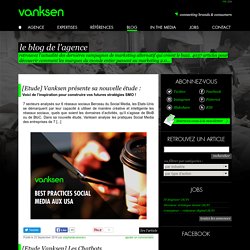 What Social Media for my event?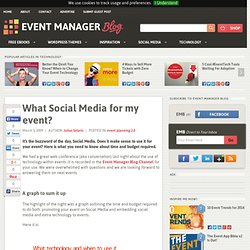 March 3, 2009 | AUTHOR: Julius Solaris | POSTED IN: event planning 2.0
Surveys Results on Behaviors, Intentions, Motivations and Barrie
The Internet is often credited with driving significant and sometimes wrenching change. In particular, there's been much hand-wringing over the fate of the many traditional media and entertainment companies in this digital age. This is, after all, an age that allows content to be created, manipulated and distributed by anyone with a laptop and a phone line. But as with all great change, there is great opportunity, not just for these organizations, but for everyone in the global community.
IBM Innovation | Global Innovation Outlook