Recipes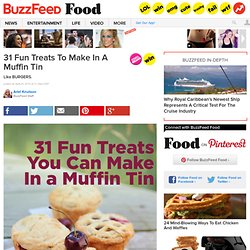 Cooking in one is great for portion control and excellent for freezing things like in like soups, smoothies, and large ice cubes. Consider purchasing a silicone muffin tin for freezing leftovers because they make it easier to remove the food once frozen. Here are some recipes to try. Okay, this is more like a sesame biscuit with a hidden meat surprise. The meat surprise does, however, include ketchup, mustard, and relish.
Update: One thing I wanted to point out… a lot of people seem to be under the impression that I cook all of my meat ahead of time and then thaw it so I'm losing a lot with the quality of the meat. That is not the case and I'll go read the rest of the post to see if I led you to believe that anywhere. The only meat I do cook ahead of time, is the shredded chicken, ground beef and taco. Everything else, gets frozen uncooked. I actually mention that this way it gets to marinate while it's thawing and THEN we put it on the grill to cook. I've been doing freezer meals for a couple years now, and admit that like most things in my life, I could stand to be a little more consistent with this!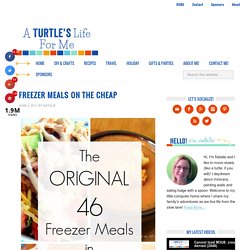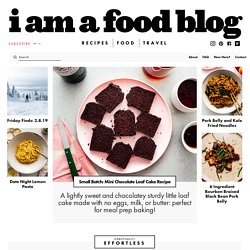 Asparagus and Eggs, Two Ways I've been having lots of issues with soft boiled eggs lately. Not the soft-boiling part, but the peeling. It's strange because (not to be boastful or anything) I never used to have issues peeling eggs.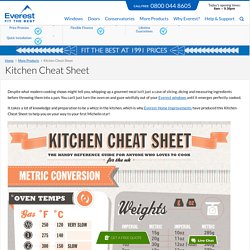 Save it, Print it & Stick it on the fridge Whether you are new to cooking or an experienced chef, everyone can use a little help in the kitchen sometimes. That's why we created a comprehensive kitchen cheat sheet for you to fall back on whenever you are in doubt. We find it useful and we hope you do too!
1. Nutella + Eggs = Flourless Nutella Cake The batter takes less than 10 minutes to make.