Inspiration
Kinetic sculpture at the BMW Museum (audio swap)
santambrogiomilano
Glass Furniture by Santambrogio Milano : Could this be a new trend ?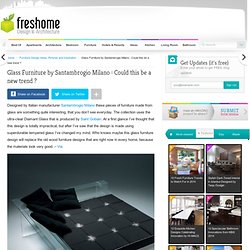 Designed by Italian manufacturer Santambrogio Milano these pieces of furniture made from glass are something quite interesting, that you don't see everyday. The collection uses the ultra-clear Diamant Glass that is produced by Saint Gobain.
Irina Vinnik Portfolio
Natural Pools or Natural Swimming Ponds (NSPs) Let nature clean the water... Chemical-free water garden and swimming pool. The plant portion, or regeneration zone, is separated from the swimming area by the wall seen a few inches below the water's surface. www.naturalswimmingpools.com
Natural Pools or Swimming Ponds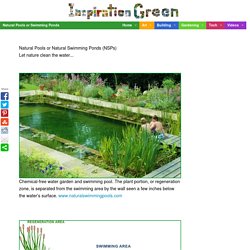 25 Wrist Tattoos | Penny's Daybook | www.PennysDaybook.com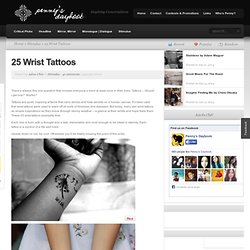 There's always this one question that crosses everyone's mind at least once in their lives: Tattoos – Should I get one? Yes/No?
Artwork : Leslie Ann O'Dell
Fearon Hay Architects
25hrs with...Matty D'Arienzo
Small Japanese Homes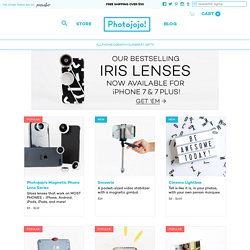 Create Beautiful Effects with The Bokeh Kit
Nifty MiniDrive Hold a microSD card flush to your MacBook's insides for fast, easy, nearly invisible extra storage More →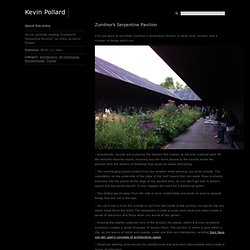 I've just been to see Peter Zumthor's Serpentine Pavilion in Hyde Park, London, and a number of things stood out. - Acoustically, sounds are muted as the hession that makes up the only material save for the benches absorbs sound, meaning you are more atuned to the sounds inside the pavilion than the dozens of footsteps that would be easily distracting.
Kevin Pollard » Blog Archive » Zumthor's Serpentine Pavilion
Crater Lake - Wood Installation by 24° Studio
Inspiring Installation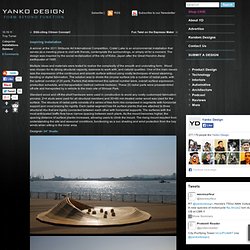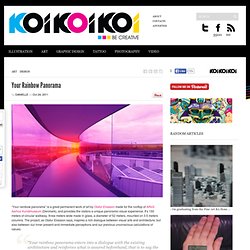 Your Rainbow Panorama
"Your rainbow panorama" is a great permanent work of art by Olafur Eliasson made for the rooftop of ARoS Aarhus Kunstmuseum (Denmark), and provides the visitors a unique panoramic visual experience. It's 150 meters of circular walkway, three meters wide made in glass, a diameter of 52 meters, mounted on 3.5 meters columns. The project, as Olafur Eliasson says, inspires a rich dialogue between visual arts and architecture, but also between our inner present-and-immediate perceptions and our previous unconscious calculations of values.
Brilliant Stairs photos
Imaginative Package Designs - Design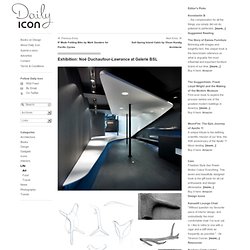 Exhibition: Noé Duchaufour-Lawrance at Galerie BSL
Suggested Reading
ArchDaily | Broadcasting Architecture Worldwide
Architecture | Home
- STREET ART UTOPIA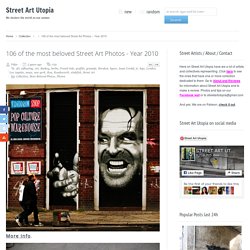 More info. More info.
FRONT - The funniest, sexiest magazine on Earth
Bartlett School of Architecture, Year 1, Brook Lin - Drawing film, UCL
dentsu: paint sound sculptures
Category: floating stairs
2007-10-19-Wrong2.jpg (JPEG Image, 720 × 275 pixels)