Mlearning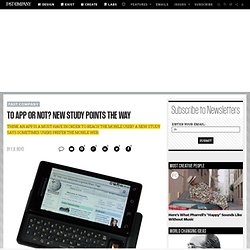 To App or Not? New Study Points the Way
To app or not to app. That is the question many brands struggle with in these digital days. They know they need to go mobile.
Mental Models
How to use GPS technology in the classroom - Related Stories - SmartBrief on EdTech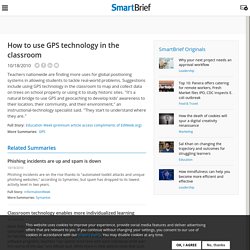 Skip to main content Browse All Briefs by Topic How to use GPS technology in the classroom Forward to a friend 10/17/2010 | Education Week (premium article access compliments of EdWeek.org) Teachers nationwide are finding more uses for global positioning systems in allowing students to tackle real-world problems.
eLearning Professionals: what did you want to be when you grew up? | Polldaddy.com (poll 3935485)
Office of Instructional Consulting: IU School of Education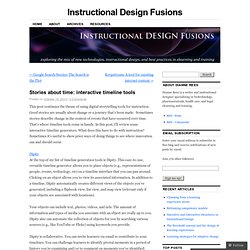 Stories about time: interactive timeline tools
This post continues the theme of using digital storytelling tools for instruction. Good stories are usually about change or a journey that's been made. Sometimes stories describe change in the context of events that have occurred over time.
digiassass_eada
Google Goggles: The Future of Mobile Learning? « Designing Impact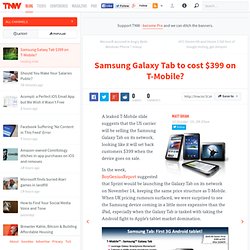 A leaked T-Mobile slide suggests that the US carrier will be selling the Samsung Galaxy Tab on its network, looking like it will set back customers $399 when the device goes on sale. In the week, BoyGeniusReport suggested that Sprint would be launching the Galaxy Tab on its network on November 14, keeping the same price structure as T-Mobile. When UK pricing rumours surfaced, we were surprised to see the Samsung device coming in a little more expensive than the iPad, especially when the Galaxy Tab is tasked with taking the Android fight to Apple's tablet market domination.
Samsung Galaxy Tab to cost $399 on T-Mobile?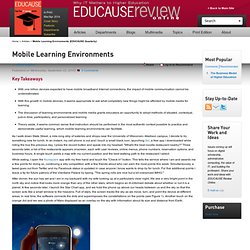 Mobile Learning Environments (EDUCAUSE Quarterly
Key Takeaways
At the end of this month I will be attending IADIS INTERNATIONAL CONFERENCE MOBILE LEARNING 2009 in Barcelona, Spain.
Paper on Continuing Medical Education through mobile devices for Health Care Workers in Developing Countries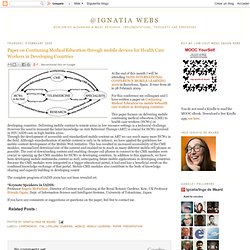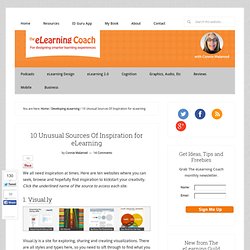 Sharebar We all need inspiration at times. Here are ten websites where you can seek, browse and hopefully find inspiration to kickstart your creativity.
10 Unusual Sources Of Inspiration for eLearning
Oct 05 2010
35 Excellent Wireframing Resources - Noupe Design Blog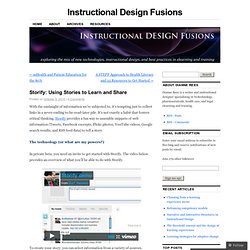 With the onslaught of information we're subjected to, it's tempting just to collect links in a never-ending to-be-read-later pile.
Storify: Using Stories to Learn and Share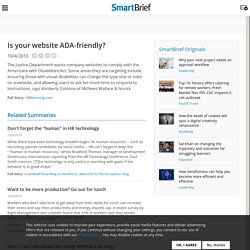 Is your website ADA-friendly? - Related Stories - SmartBrief on Workforce
Skip to main content Browse All Briefs by Topic Is your website ADA-friendly?
QR codes for mobile learning on Trailmeme
QR codes for moble learning on Trailmeme
QR codes for moble learning mlearning on Trailmeme
As noted in a previous post, while smartphones represent an exciting tool for patient education and the support of health-directed behaviors, 80% of Americans don't have smartphones. What are the opportunities for mlearning for health when it comes to this population? Remembering the larger picture
mHealth and Patient Education for the 83%
Research Online
Jan Herrington, Anthony Herrington, Jessica Mantei, Ian Olney and Brian Ferry (editors), New technologies, new pedagogies: Mobile learning in higher education, Faculty of Education, University of Wollongong, 2009, 138p. ISBN: 978-1-74128-169-9 (online). Complete book available here - individual chapters below:
Twitter Directory and Search, Find Twitter Followers
Given the importance of visual elements in elearning, it's interesting to note that many instructional designers rely heavily on text-based research at the outset of a project and then consider visual elements when the text-based content has been developed.
Keeping Your Eye on the Search
Digital-storytelling (Multimedia stories)
Miio
Health Literacy Month and e-Patients: A Ways to Go
It's probably appropriate that right on the heels of the e-Patient Connections 2010 conference that we enter health literacy month. If the conference, and the e-patient movement more generally, point to a population of active and engaged patients, health literacy month reminds us that there's much to be done when it comes to creating effective physician-patient partnerships and helping patients take charge of their own wellness and health care decisions. As stated (or restated) by the US Department of Health and Human Services (HHS) (2010), "'health literacy' is a person's capacity to find, understand, and use basic health information and services needed to make appropriate health decisions."
US QR Code Statistics for MSKYNET « SPARQCode BLOG
What students need to know about Google - Related Stories - SmartBrief on EdTech
Screen sharing - share your desktop using Skype
QR Codes, Augmented Reality, and Learning for Health
Another Tablet Computer – Blackberry Playbook
Blackberry's Playbook tablet has medical community in mind | iMedicalApps
Zoho notebook for learning and collaboration
How to game a cure
Kno adds single-screen tablet to double-screen plans for education market - Related Stories - SmartBrief on EdTech
Stickybits: Scan your mobile world for social learning
Becoming a Twitter power user on Trailmeme
Fall colors depend on weather changes
QR Codes: Augmenting Augmented Reality
Telephone coaching cuts medical costs, study says - White Coat Notes
The New York Times > Books > Interactive Feature > A Literary Map of Manhattan
Free Web chat tools
Exploratree: A Metacognition tool
iPhone vs. Android? The answer is "both".
The iPad in Learning - The Divisive Device? | Blog | Eden Tree
Mobile learning for health: Initial design considerations
Top 50 Mobile Learning Resources
The Practice of Mobile Learning
Designing Mobile Experiences
mlearnopedia
iPhone App Designs Reviewed: Critique Board and Lessons Learned - Smashing Magazine
mHealth Meet mLearning: The Opportunities
Healthcare Mobile Learning Revenues Will Reach $306.67 Million by 2014
gizmos-for-seniors: Personal Finance News from Yahoo! Finance
Powerful examples of using the iPad on the wards | KevinMD.com
The Rise of Apps Culture
Ambient-Insight-Mobile-Learning-Healthcare-Leads-the-Way
Glass: A New Annotation and Collaboration Platform
Glass: Turning the Internet into your collaborative sharing website.
Free eLearning Books
How Are Adults Using Mobile Phones?
Best content in Mobile Learning
Best content in mobile health
The Augmented Reality Library
unnamed pearl
US Leads the Global Mobile Learning Market #mlearning | Online Training, Learning Management System, Blog. Litmos
Analyst: Android To Get 50% of Mobile Market, iOS Only 20%
7 Brilliant iPhone Apps for Teachers and Bloggers | Johannes Ahrenfelt
Mobile Device CME: A Bright Future Ahead | DLC Solutions' eHealth Blog
Optimizing Web Media for Mobile Learning
Academic social-media site to integrate with Facebook - Related Stories - SmartBrief on EdTech
Notre Dame embarks on a paperless course with iPads
100 Extensive University Libraries from Around the World that Anyone Can Access « mary & mac design
Mobile Learning Portal
Smartphones hustle to maintain pace with rapid rate of change in oncology - Cancer Network
What do teachers really want in an "Educational App"?
elearning
University Learning = OCW + OER = FREE!
My PLN (Illustrated)
Free Mobile Internet for Educators - In YOUR U.S. City!
Mobile health shows promise in emergency medicine - Comments - eHealth SmartBrief