Just Darn Cute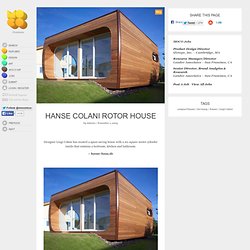 Designer Luigi Colani has created a space-saving house with a six square meter cylinder inside that contains a bedroom, kitchen and bathroom. + hanse-haus.de The cylinder rotates left or right bringing the room you want into view of the main living room. There's a separate toilet and a small hallway, and everything is controlled with a remote. View of the cylinder from the living room. The house was designed for young professionals who need minimal space while they focus on career.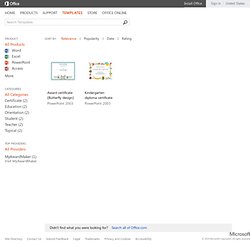 <div class="cdOLblEmRed cdSearchResultsMargin">Warning: This site requires the use of scripts, which your browser does not currently allow. <a href="http://o15.officeredir.microsoft.com/r/rlidJSHelp?clid=1033">See how to enable scripts.</a><br/></div> All Products Word
Michael Johansson
http://2.media.collegehumor.cvcdn.com/61/96/821d7132a489bede8753f7b48014fc6e.jpg
New 'Amazing Spider-Man' Pics Showcase Andrew Garfield's Big Biceps, Tiny Head
Home Movie New 'Amazing Spider-Man' Pics Showcase Andrew Garfield's Big Biceps, Tiny Head Sony has unleashed a handful of new photos from its much-anticipated superhero reboot, The Amazing Spider-Man . Feast your eyes on Spidey's web-shooters, Emma Stone 's serious pose, Dennis Leary's seriouser pose, and Andrew Garfield 's impressive biceps: The Amazing Spider-Man opens July 3, 2012.
I don't know if you've ever noticed, but quite purposefully my little corner of the internet has yet to succumb to adverts or banners. Now before you think I'm galloping off on my high horse, I can assure you I have no issue with advertisements on other blogs, in fact it can lead to finding great new labels and etsy shops, which is obviously great! I just never wanted it for Yours Truly. I always want my blog to have sincerity and integrity. Whilst I don't write all the mundane details of my daily life, I'd like to think I give an honest (albeit up-beat) account of my life.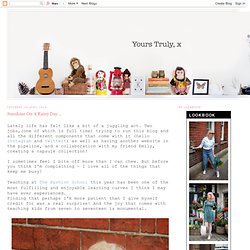 Random photo Submit your photo Stumble Thru landscape photography, urban photography Tags: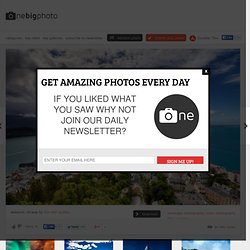 aalesund, norway photo
Portable black box
I like how you mispronounce words sometimes, how you fumble and stammer and stutter looking for the right ones to say and the right ways to say them. I appreciate that you find language challenging, because it is, because everything manmade is challenging. Including man, including you. When you sleep on your side, I like to map the constellations between your beauty marks freckles pimples, the minuscule mountains that sprinkle your back. I like the tufts of hair you forgot to shave and the way you smell when you haven't showered in a while; I like the sleep left in your eyes.