Exemples étrangers d'Open Data
"Oregon Launches Open Data Web Site" « INFOdocket. April 17, 2014 LJ INFOdocket Information Industry News and Resources from Gary Price You are here: Home / Data Sets / "Oregon Launches Open Data Web Site"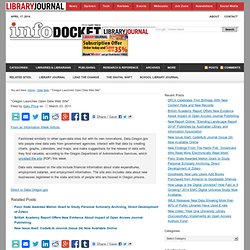 Government of Canada - Open Data Pilot Project - Home. OpenGovData.ru. Välkommen till opengov.se! - opengov.se. Open Knowledge Foundation Blog » Blog Archive » Open Government Data in Slovakia. The following guest post is by Zuzana Wienk, from the Slovakian watchdog the Fair Play Alliance.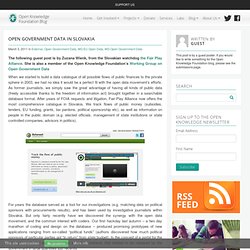 She is also a member of the Open Knowledge Foundation's Working Group on Open Government Data When we started to build a data catalogue of all possible flows of public finances to the private sphere in 2003, we had no idea it would be a perfect fit with the open data movement's efforts. As former journalists, we simply saw the great advantage of having all kinds of public data (freely accessible thanks to the freedom of information act) brought together in a searchable database format. After years of FOIA requests and litigation, Fair-Play Alliance now offers the most comprehensive catalogue in Slovakia. Data.australia.gov.au.
Mashupaustralia.org. Data.gov. Data.gov.uk. Le gouvernement britannique s''oriente vers d. Des informations de "background" sur Crown Copyright switches to Creative Commons.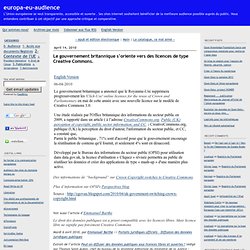 Plus d'information sur OPSI's Perspectives blog. Source : Voir aussi l'article d'Emmanuel Barthe. Data.govt.nz. New Dutch government portal uses CC0 public domain waiver as def.
---