Tips
mlfo9o7K3O1rleemro1_500.jpg (JPEG Image, 500 × 625 pixels)
America's Hippest Hipster Neighborhoods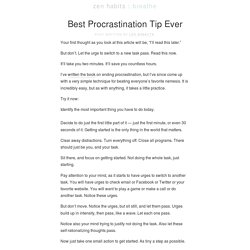 Post written by Leo Babauta . Your first thought as you look at this article will be, "I'll read this later." But don't. Let the urge to switch to a new task pass. Read this now.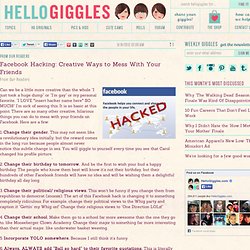 Can we be a little more creative than the whole "I just took a huge dump" or "I'm gay" or my personal favorite, "I LOVE *insert hacker name here* SO MUCH!" I'm sick of seeing this. It is so basic at this point. There are so many other creative, hilarious things you can do to mess with your friends on Facebook.
Facebook Hacking: Creative Ways to Mess With Your Friends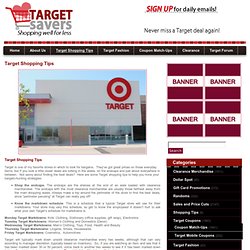 Target Shopping Tips - Target Savers | Target Savers
Target Shopping Tips Target is one of my favorite stores in which to look for bargains. They've got great prices on those everyday items, but if you look a little closer deals are lurking in the aisles, on the endcaps and just about everywhere in between. Not savvy about finding the best deals?
Make Fast Food Healthier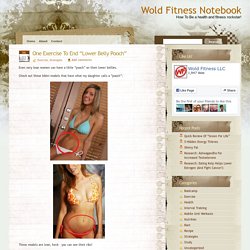 One Exercise To End "Lower Belly Pooch" | Wold Fitness Notebook
Even very lean women can have a little "pooch" on their lower bellies. Check out these bikini models that have what my daughter calls a "pooch": These models are lean, heck – you can see their ribs! So what causes that little bulge in the lower belly? Is it something they ate hanging around in their digestive system? Maybe.
If you've ever been convinced by a salesperson that you truly wanted a product, done something too instinctively, or made choices that seemed entirely out of character, then you've had an idea planted in your mind. Here's how it's done. Note: We've gotten a lot of emails about how to do this in specific situations.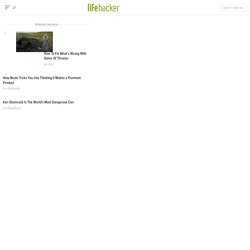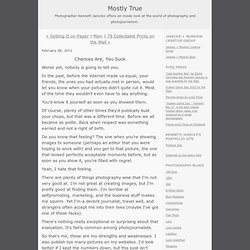 Worse yet, nobody is going to tell you. In the past, before the internet made us equal, your friends, the ones you had actually met in person, would let you know when your pictures didn't quite cut it. Most of the time they wouldn't even have to say anything. You'd know it yourself as soon as you showed them.
Chances Are, You Suck
How To Score Free Food
Post written by Leo Babauta . You'd be surprised to know how many emails I get where people are stuck in their lives. They're broke, or unmotivated, or in a job they hate, or they can't find their passion, or they can't get motivated to get healthy. And they don't know where to start. It hurts to read these emails.
Half Step That Will Change Your Life