Church
Johnny Felker
Ferrell Jenkins has been conducting tours to the Bible Lands since 1967. He has visited most areas of the Middle East associated with the Bible. This includes Israel and the West Bank, Jordan, Egypt, Lebanon, Syria, Turkey, Iraq, Greece, several Greek islands, Italy, and Cyprus.
Ferrell Jenkins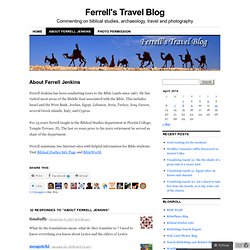 Biblical Studies
Petra is probably one of the most beautiful, and most unforgettable places one will ever visit. It is located about 50 miles south of the Dead Sea in the territory of ancient Edom. The first visit I made to Petra in 1967 was from Jerusalem (then in Jordan). The distance from Amman or Jerusalem depends on the route you take. The Desert Highway, which connects Amman with Aqaba, is much faster, but the old Kings Highway is much more scenic.
BibleWorld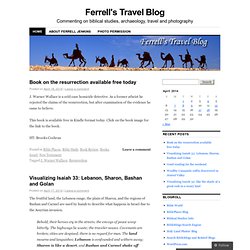 Ferrell's Travel Blog
Noah There has been much discussion in the past few weeks about the Noah movie. In last Saturday's roundup, Todd Bolen called attention to the blog of Dr.
Press Along to the Goal by Bubba Garner She fled from the rising waters of the tsunami. Visions of her family, a husband and five children, flashed through her mind.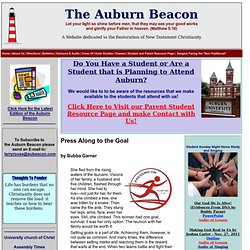 Auburn church of Christ
Here at the West Fayetteville Church of Christ you will find a group of humble people seeking only to do Christ's will. Our worship is still as simple and effective as the first Century Christians. Our worship services include: A Cappella singing where everyone is encouraged to participate.
West Fayetteville Church of Christ
South Bumby Church of Christ
Why did God create man? Why is the Bible so misunderstood? Why are there so many different churches?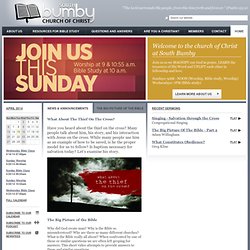 Lesson Podcast
Special Studies