Systeme Cloud Computing
Morph Labs | Leading Cloud Computing Platform Company. SpringSource Cloud Foundry. Deliver and Update Applications at Velocity and Scale Pivotal CF™ is the leading enterprise PaaS, powered by Cloud Foundry.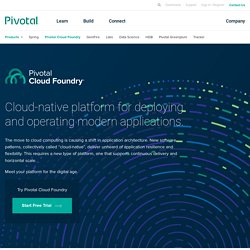 It delivers an always-available, turnkey experience for scaling and updating PaaS on the private cloud. The solution features: Elastic Compute Cloud (Amazon EC2) Amazon Elastic Compute Cloud (Amazon EC2) is a web service that provides resizable compute capacity in the cloud.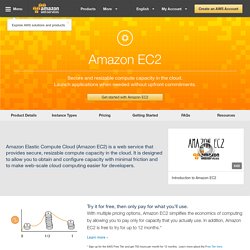 It is designed to make web-scale computing easier for developers. Amazon EC2's simple web service interface allows you to obtain and configure capacity with minimal friction. It provides you with complete control of your computing resources and lets you run on Amazon's proven computing environment.
---