Academic People
Anthony Stafford Beer
Stafford Beer (25 September 1926 – 23 August 2002) was a British theorist, consultant and professor at the Manchester Business School.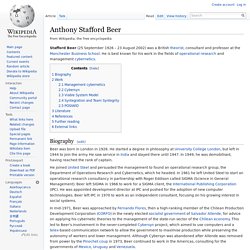 Desiderius Erasmus Roterodamus (27 October[1] 1466 – 12 July 1536), known as Erasmus of Rotterdam, or simply Erasmus, was a Dutch Renaissance humanist, Catholic priest, social critic, teacher, and theologian.
Desiderius Erasmus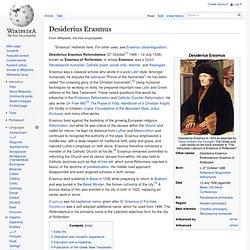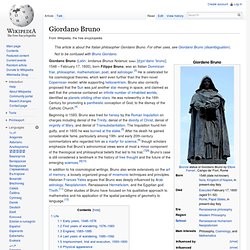 Giordano Bruno (Latin: Iordanus Brunus Nolanus; Italian: [dʒorˈdano ˈbruno]; 1548 – February 17, 1600), born Filippo Bruno, was an Italian Dominican friar, philosopher, mathematician, poet and astrologer.[2] His cosmological theories went beyond the Copernican model: while supporting its heliocentrism, he also correctly proposed that the Sun was just another star moving in space, and claimed as well that the universe contained an infinite number of inhabited worlds populated by other intelligent beings.[3] The Roman Inquisition found him guilty of heresy, and he was burned at the stake.[4] After his death he gained considerable fame, particularly among 19th- and early 20th-century commentators who, focusing on his astronomical beliefs, regarded him as a martyr for free thought[5] and modern scientific ideas.
Amartya Kumar Sen (born 3 November 1933), is an Indian economist and a Nobel laureate. He has made contributions to welfare economics, social choice theory, economic and social justice, economic theories of famines, and indexes of the measure of well-being of citizens of developing countries.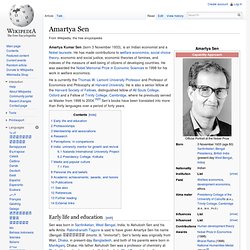 Amartya Sen