Gaming News
When we last looked at Curiosity — What's Inside the Cube?, we were curious to know why half a million people were compulsively working together to tap and destroy the imaginary green cube in this iPhone app. A few months later, they haven't stopped. In fact, ten times that many people are now taking part in this "experiment."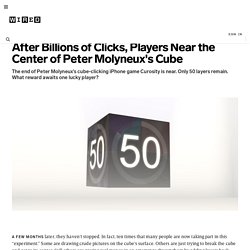 After Billions of Clicks, Players Near the Center of Peter Molyneux's Cube | Game|Life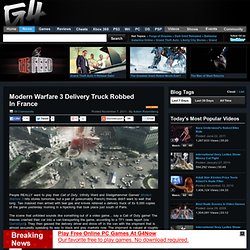 People REALLY want to play their Call of Duty. Infinity Ward and Sledgehammer Games' Modern Warfare 3 hits stores tomorrow, but a pair of (presumably French) thieves didn't want to wait that long. Two masked men armed with tear gas and knives relieved a delivery truck of its 6,000 copies of the game yesterday morning in a hijacking that took place just south of Paris. The scene that unfolded sounds like something out of a video game... say a Call of Duty game!
Modern Warfare 3 Delivery Truck Robbed In France
Top 10 Best Halo 3 Screenshots of All Time « Hawty McBloggy Invites You to Play
Halo 3 was a groundbreaking game in numerous aspects but none so much as its Forge and Theater modes. With the ability to capture both video clips and images combined with the instant availability of both online, creating and sharing content has never been easier. Halo: Reach, the next installment in this popular, science fiction video game franchise, is set to release mere days before Halo 3′s third birthday, so now seems like the perfect time to compile a top ten best Halo 3 screenshots of all time list. Yes, of ALL TIME.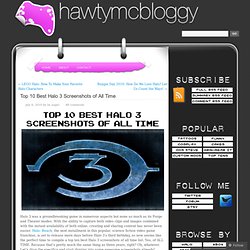 Despite the immense challenges in bringing Zelda to the N64 and the 3rd dimension, Shigeru Miyamoto and his team crafted a superlative work that features some of the series' most iconic music, dazzling graphics and daring gameplay. Now, more than a decade after its 1998 release, The Legend of Zelda: Ocarina of Time is among the best loved and best known video games, ever. But did you know these five facts about " Zelda 64" dug up from around the Internet? Brag/bemoan how much you knew in the comments below. [Read 5 Things You Didn't Know About Final Fantasy VII ] Gameplay could have used a GoldenEye -style shooting system
5 Things You Didn't Know About 'The Legend of Zelda: Ocarina of Time'
This May Be the Most Amazing Battlefield 3 Experience Ever
THE BUZZ: The Gadget Show in the UK wasn't satisfied playing Battlefield 3 the standard way—so, they decided to get serious. Tracking down a team of "top technology experts" from across Europe, the show build a device they've dubbed the "Ultimate Battlefield 3 Simulator". Instead of ruining the awesomeness of their efforts, I won't say more—watch the video and see for yourself. The full look at the Ultimate Battlefield 3 Simulator will debut on the Gadget Show on Monday, October 24th in the UK. After the episode hits, I'm sure those of us in the rest of the world will have some way to see the show online. EGM's TAKE: I want to try this thing.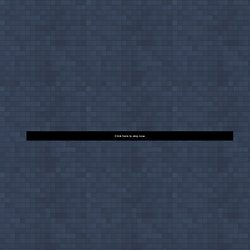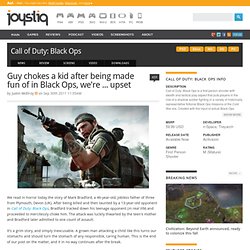 by Justin McElroy on Sep 30th 2011 11:35AM We read in horror today the story of Mark Bradford, a 46-year-old, jobless father of three from Plymouth, Devon (UK). After being killed and then taunted by a 13-year-old opponent in Call of Duty: Black Ops, Bradford tracked down his teenage opponent (in real life) and proceeded to mercilessly choke him.
Guy chokes a kid after being made fun of in Black Ops, we're ... upset
Portal Kombat Fatalities w/ Bonus Portals IRL! - Geekologie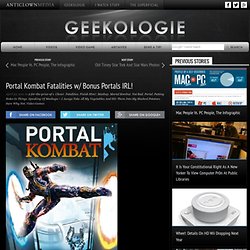 This is the game cover for Portal Kombat, a game that only exists in 'a Youtube video of the fatalities' form (video after the jump). Still, it's better than nothing. It's also better than getting hit by a car in a grocery store parking lot, so you should really be thanking your lucky stars right now. Also after the jump: a worthwhile shot of a Portal captured in real life (and allegedly un-Photoshopped) by a fan of the franchise. So yeah, put that in your Portal gun and shoot & kill somebody with it. "Uh, you do know the Portal gun's not an actual projectile-firing weapon, right?"
The WoW Archivist explores the secrets of World of Warcraft's past. What did the game look like years ago? Who is etched into WoW's history?What secrets does the game still hold? In late September of 2005, the world was struck with a terrible, virulent plague. In the early days of this plague, it was believed to be well under control.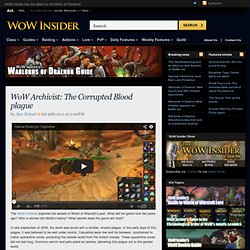 WoW Archivist: The Corrupted Blood plague
5 ways Ocarina of Time changed video games forever | Cardboard and Dice
Battlefield 3 PC version won't have in-game server browser
Game over, iPad: Why Nintendo holds the key to fragging Apple's tablet | Page 2 | Mobile | silicon.com
Unlimited Detail's non-polygon 3D gets more unlimited
When first (and last) we met the Brisbane-based technology company Unlimited Detail, it was promising to revolutionize the creation of 3D images in games. Its technique was called a "point cloud," a software-created collection of billions of dots that would bestow lifelike characteristics on graphics that, even when rendered by the best video cards on the market, have traditionally looked blocky and unrealistic. And it would do all this with modest, rather than excessive, processing power. But when Unlimited Detail vanished from the public eye almost as quickly as it arrived, many (including yours truly) assumed its experiment was a failure — and not even a spectacular enough one to warrant more press coverage.
The appBlaster is an iPhone accessory that allows you to shoot at virtual aliens in your real-life surroundings, via the Alien Attack augmented reality app(Photo: RED5) Image Gallery (5 images) Last month we reported on the Aurasma augmented reality (AR) app, and compared it to the special sunglasses in the John Carpenter movie They Live, that let their wearers see the aliens secretly living amongst us. Well, the new appBlaster iPhone accessory is much, much more reminiscent of that film.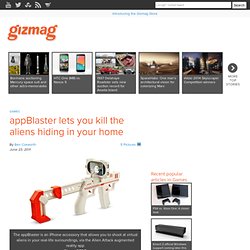 appBlaster lets you kill the aliens hiding in your home
Less than 2 days after Sony started bringing its PlayStation Network back online reports are coming in that the besieged gaming giant's platform has been hacked yet again. MCV is reporting that the exploit allows for hackers to change users passwords using only a PSN account email and date of birth, two pieces of user information that were obtained in the original hack. Update: Sony has responded to the reports of a new hack. MCV says that the hack, which is really an exploit of Sony's password reset system, was first reported by Nyleveia.com and then corroborated by Eurogamer. Now the PSN login option is unavailable on a number of Sony's sites. Sony's login site that is used to reset passwords using the email and date of birth is now down.
Not so fast: Sony's Playstation Network hacked again - TNW Industry
Meet The New Class Of Borderlands 2: The Gunzerker - Features - www.GameInfo...
When we released the worlds biggest PAC-MAN we knew it was going to be popular, but I don't think anyone at Microsoft (with maybe the exception of Michael Kordahi) really expected it to be as popular as it has been. Users of the site have managed to eat over one Billion PAC-DOTS during a combined playing time of 22 years. Staggering really when you think about it. All of the stats can be found on this page. One of may favourite things about the worlds biggest packman is that you can create your own levels.
Over 1 billion PAC-MAN Dots Eaten by HTML5 users - Ubelly
Portable Nintendo 64!
News - Behind The Scenes Of The Portal Proposal
News - Survey: Modern Warfare 2 Loses Brand Awareness Without...
Activision and Infinity Ward's Modern Warfare 2 not only dropped the the Call of Duty moniker, but a sizable chunk of brand recognition, tracking firm OTX tells Gamasutra. Consumer awareness levels for the highly-anticipated military mega-sequel dropped 20 percentage points since Activision revealed the official name of the game would ditch the Call of Duty brand, according to Nick Williams, who runs the GamePlan Insights division for OTX. "Up until the beginning of May, OTX had been tracking the title as Call of Duty: Modern Warfare 2. More specifically, we asked a representative group of gamers in the U.S. whether or not they had heard of Call of Duty: Modern Warfare 2.
The Trenches - Ship It.
Ship It. Suppose you found a bug in a game that rendered a console unplayable? Suppose it was something akin to the original Myth II Uninstall problem where it basically formatted your hard drive, only worse? There was a game that was released in the last 10 years that had a peculiar issue toward the end where you could crash the title just before one of the end bosses by doing a manual save just as it was autosaving. If you did, it caused the console kernel to overwrite itself, rendering the entire unit non-functional.
127575281278.jpg (511×700)
Fleet Commander: A Student-made Star Wars Game of Epic Proportions
​Someone needs to offer Arthur Nishimoto a job in video game development with a quickness. This University of Illinois graduate student has designed an "unofficial" Star Wars game that's pretty much one of the coolest things I have ever seen. Find out all the extra details and see a video of Nishimoto's touchscreen, multiplayer strategy game in action. Did we mention he's got it running on a 20-foot screen? Ladies and gentlemen, I give you Fleet Commander.
Creator of Xbox Blockbuster 'Fable' Blames Success on Baked Beans, Happy Accidents: Peter Molyneux, creator of the popular "Fable" gaming series and head of Microsoft Game Studios in Europe, recalls the highs and lows of a 22-year career in video games –