Religion
CatholicHerald.co.uk | Author Archives
Luciano Ayan
April 11, 2014 Law Professors' Feb. Letter on the Arizona RFRA Amendments The furor of the last couple months concerning various religious-freedom-related bills (wise ones and unwise ones) has died down a bit.
Mirror of Justice - Flock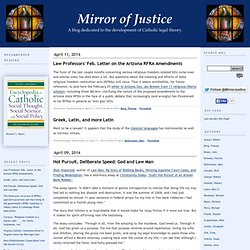 Flock
"To prevent this, I shall come to ask for the consecration of Russia to My Immaculate Heart, and the Communion of Reparation on the First Saturdays. If My requests are heeded, Russia will be converted, and there will be peace; if not, she will spread her errors throughout the world, causing wars and persecutions of the Church. The good will be martyred, the Holy Father will have much to suffer, various nations will be annihilated. In the end, My Immaculate Heart will triumph.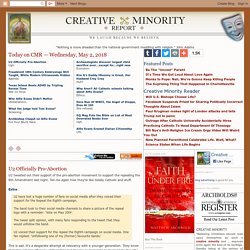 Creative Minority Report - Flock
Flock
October 30, 2013 Catholic Prayers One of life's purposes is to learn how to pray. Prayers connect us with our creator. They bring to us some form of fulfillment that one can never find anywhere or from any person. Through prayer, we are able to acquire a very rich interior contemplative life.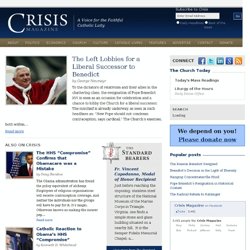 GetReligion » "The press . . . just doesn't get religion." — Wil
New Oxford Review - Flock
A oft used joke is to respond to a question whose answer is obviously yes by asking, "Is the Pope Catholic?" A variant of this would be to ask, "Is the Pope Pro-Life?": the answer should be equally obvious.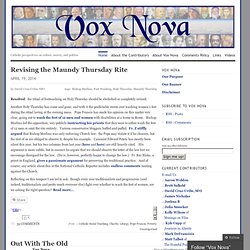 Vox Nova - Flock
A new home for Morning Catholic Must-Reads From today, Morning Catholic Must-Reads has a new home on The Catholic Herald's new website. Thank you for reading the blog here.
Editor's Briefing - Flock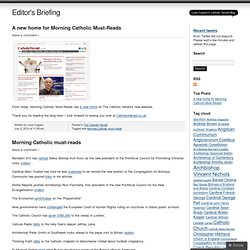 Le Blog du Curé - Flock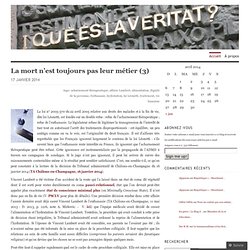 La loi n° 2005-370 du 22 avril 2005 relative aux droits des malades et à la fin de vie, dite loi Léonetti, est fondée sur un double refus : refus de l'acharnement thérapeutique ; refus de l'euthanasie. Le législateur refuse de légitimer la transgression de l'interdit de tuer tout en autorisant l'arrêt des traitements disproportionnés : cet équilibre, un peu ambigu comme on va le voir, est l'originalité du droit français. Il est d'ailleurs très regrettable que les Français ignorent largement le contenu de la loi Léonetti : s'ils savent bien que l'euthanasie reste interdite en France, ils ignorent que l'acharnement thérapeutique peut être refusé.