Webdesign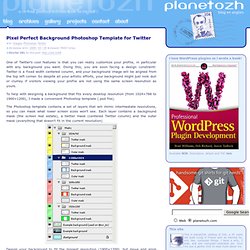 One of Twitter's cool features is that you can really customize your profile, in particular with any background you want. Doing this, you are soon facing a design constraint: Twitter is a fixed width centered column, and your background image will be aligned from the top left corner. So despite all your artistic efforts, your background might just look dull or clumsy if visitors viewing your profile are not using the same screen resolution as yours.
How to design a perfect background photoshop template for Twitte
How to design perfect Twitter background Ultimate Guide
Today, most businesses want a website. Some already have one. Others want one. They don't want to hire IT staff and probably can't afford any. And in most cases, an in-house IT staff, especially for your typical small business, just isn't necessary. But, that doesn't mean that you have to go without or will be forced to use some cookie cutter website or a personal Frontpage experiment gone awry.
How to design a unique Twitter background
How to design your online twitter background
Get DocShots
Download Markdown 1.0.1 (18 KB) — 17 Dec 2004 Introduction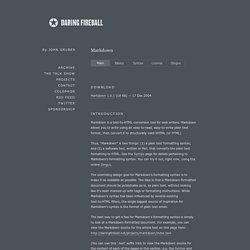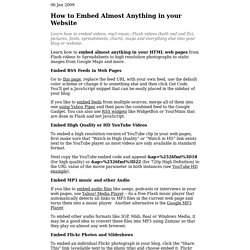 Learn how to embed videos, mp3 music, Flash videos (both swf and flv), pictures, fonts, spreadsheets, charts, maps and everything else into your blog or website.
CSS Toolbox
Free CSS Toolbox is a freeware productivity software for web developers who work with CSS code.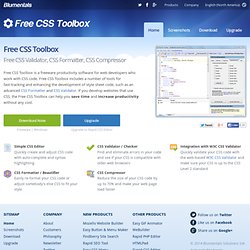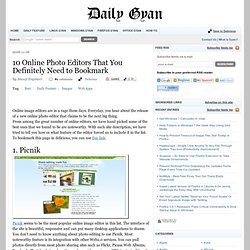 Online image editors are in a rage these days.
E - TextEditor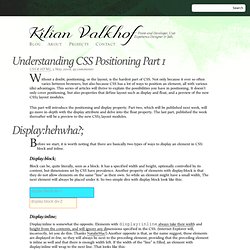 Understanding CSS Positioning part 1
Understanding CSS Positioning part 1
9 CSS ethics every designer should have
Nov 10 2007 No need to get any more complicated structure than you need to.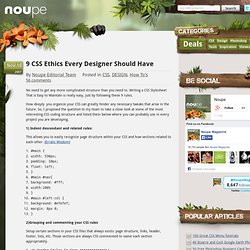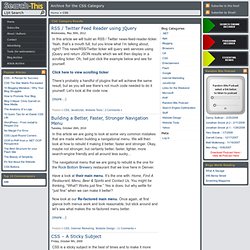 CSS Category
RSS / Twitter Feed Reader using jQuery Wednesday, May 30th, 2012
If you look at most restaurant menus (or recipes) you will see the dish described on the left hand side followed by a dotted line that continues to the right side of the menu where the price is situated. Have a look at Figure 1 to see what I mean. Figure 1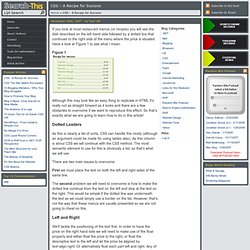 CSS - A recipe for success