Sport
You Know You Want Sexy Abs! | healthkicker. The next month or two of work on Xanga 2.0 is going to be busy, so I wanted to share with everyone a roadmap of how we're thinking about things!
We're dividing the work on this project into four basic phases. Phase 1. Data migration As described here, we've imported over every account that we have on Xanga over to the new system so that anyone who could sign into Xanga can still sign into Xanga 2.0. (Try it here!) 4 Great Core Exercises To Help Flatten Your Abs « Don't Eat Dirt. Everyone wants flatter abs, and a lot of people try to "spot reduce" by doing ab exercises to try to get them.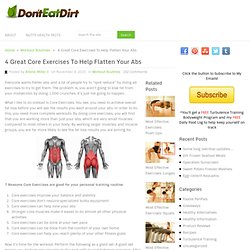 The problem is, you aren't going to lose fat from your midsection by doing 1,000 crunches. It's just not going to happen. What I like to do instead is Core Exercises. You see, you need to achieve overall fat loss before you will see the results you want around your abs. In order to do this, you need more complete workouts. Top 6 Yoga Poses for Back Pain.
By Sadie Nardini Saturday, September 08, 2012 Most Popular - General Because September is National Yoga Month, we are updating a previous story with a handy downloadable infographic.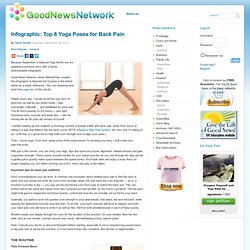 30 Minutes to a Sleek Physique: The No-Equipment Workout You Can Do Anywhere.
---