Digital publishing
looking for diffrent ways to publish my photonovel as an ebook or app i came a cross a lot of services and guides many will find useful. Mar 11
Emoji Dick, A Novel Translated into Emoji, Accepted by Library of Congress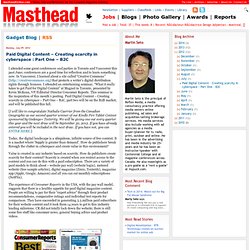 Masthead Online Blogs - Gadget Blog
I attended some great conferences and parties in Toronto and Vancouver this past June; conferences are a good time for reflection and to learn something new.
2012 Digital Publishing Industry Report - The Future of Ink
Curious as to how your peers are using digital publishing to promote and grow their businesses? Planning to publish a book in the near future, but wondering how your colleagues are going about this?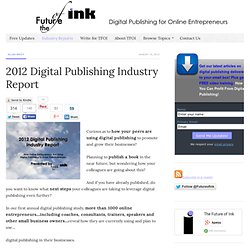 5 Reasons Why Web Publishing is Changing (Again)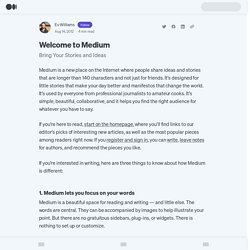 Medium is based on the belief that the sharing of ideas and experiences is what moves humanity forward. The Internet is the greatest idea-sharing tool ever imagined, but we've only scratched the surface of what it's capable of.
Welcome to Medium — About Medium — Medium
iBuildApp :: Create Free iPhone App Using Online Interface Builder| Android, iPad
Calaméo – Publish your documents
eBook App Maker » How Our App Works
Make a blog
The Digital Reader - The Best News and Info on eReaders and Tablets
Findings: discover, organize, and share your highlights
Hi, my name is D'vorah Lansky and I am excited to share this blog post, on the topic of Digital Publishing, with you. I'd like to thank Kathleen for hosting me during this virtual tour, in honor of Digital Publishing Virtual Summit, where we feature 20 world-renowned book marketing experts. Today I'll be talking about current trends in the Digital Publishing world.
Current Trends in the Digital Publishing World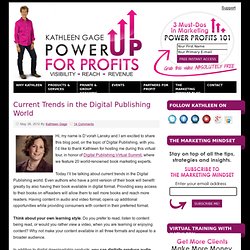 Tablets Are Destroying Stories by Micah Baldwin
I spend the majority of my day with creators, authors and publishers.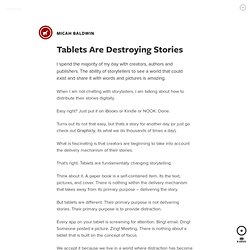 Zopler is an interesting free service for collaboratively writing stories. The basic idea behind Zopler is to enable the creation of community-crafted stories. Here's how it works; as a member of Zopler you can start a story with as little as one sentence or as much as 1000 words. Your story starter can include images too. Then you can make your story starter public or private. If you make it public, any Zopler member can add to it.
Zopler - Collaborative Storytelling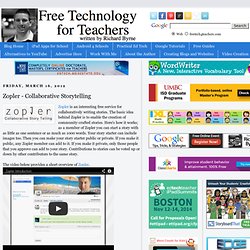 Byliner
The New Yorker to Tweet Entire Short Story - 10,000 Words
Professional translation services are available to publishers who are interested in translating their KDP work into other languages, further widening their global audience.
Kindle Direct Publishing: Help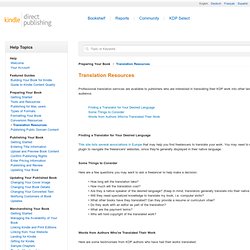 0inShare0inShare
3 frequent mistakes to be avoided during the creation of your digital publication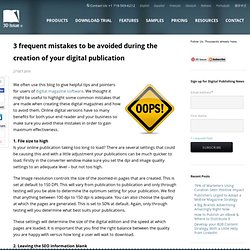 By the time Apple released the iPad in April of 2010, only four months after Steve Jobs first announced his "magical and revolutionary" new machines, traditional publishers were gripped by a collective delusion.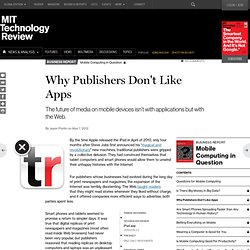 Why Publishers Don't Like Apps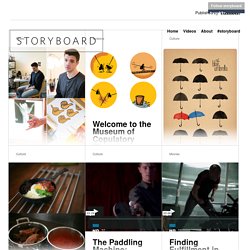 "People would show up early. In Miami, that's quite an accomplishment."
Storyboard
Now that artsy sites like Pinterest and Instagram are reaching critical mass, even writers need a way to make their stories pop. Recently, publishers like The Economist, The Washington Post, and Entertainment Weekly have turned to a text visualization tool called Infomous to give readers a fresh perspective on current events.
3 Ways to Visualize Text with Infomous
Share Comics on Facebook, For the First Time Ever!
[Note: this video was made for musicians who work with our sister company-- CD Baby-- but the same new Facebook Timeline features are available to authors, too.] ———————————————–Yep. Facebook has done it again—they've flipped the switch and made another drastic change: Your author Facebook page will soon be a Facebook Timeline.
How to Promote Your Book Using the New Facebook Timeline Features
12 Ways to Increase Your Readership Using Facebook Timeline
Facebook Timeline's new promotion tools for authors As many folks are finding out (to their horror), Facebook Timeline does not allow fancy landing pages that collect email addresses or that encourage likes in exchange for free downloads of eBook samples, chapters, etc. Facebook now forbids calls-to-action and other direct marketing jargon on the cover photo.
As the buzz around the new iPad launch continues, both traditional and online publishers are "caught between the gravitational pull of the legacy tradition and the need to chart a faster digital course."
As tablet usage grows, can publishers evolve fast enough?
Publications Publishers Cite Tablets As Top Tech Priority 03/21
appumentary, app-book and photonovels
5 Digital Publishing App Trends to Watch in 2012
Adults Now Spend More Time With Mobile Devices Than With Print Media
More Thoughts on Magazines and Publishing on the iPad — carpeaqua by Justin Williams
Encyclopedia Britannica Calls Off Its Print Edition And Goes Digital