Jewish
Kosher Recipes - Joy of Kosher with Jamie Geller - Jewish Recipes and Menus
Yom HaShoah | Reform Judaism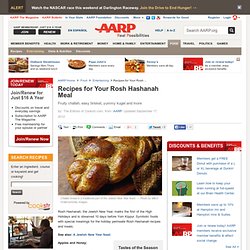 Apples and Honey:
Rosh Hashanah Recipes, Kosher Cooking, Jewish Menu, New Year Feast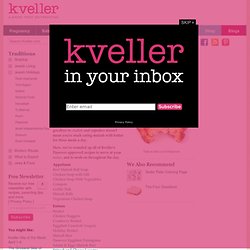 Take a bite out of Passover.
Passover Recipes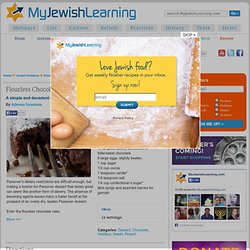 Flourless Chocolate Cake
Preheat oven to 350F.
6 Healthy Passover Recipes
Judaism and Vegetarianism - Jewish Vegetarian Recipes
Jewish And Mexican Cooking Meet In 'Challa-peño'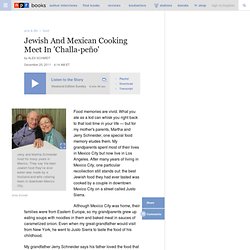 hide captionJerry and Martha Schneider lived for many years in Mexico.