Hebrew
Dr. Joel Hoffman: Five Bible Images You Probably Misunderstand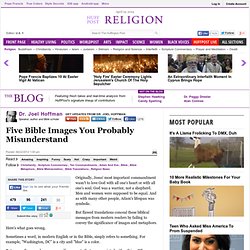 Originally, Jesus' most important commandment wasn't to love God with all one's heart or with all one's soul. God was a warrior, not a shepherd.
God Didn't Say That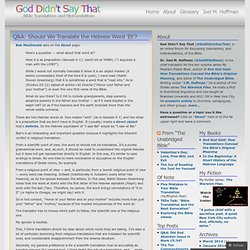 Translate the Hebrew Word 'Et'
Bob MacDonald asks on the About page: Here's a question — what about that word et?
by Harvey Minkoff
Searching for the Better Text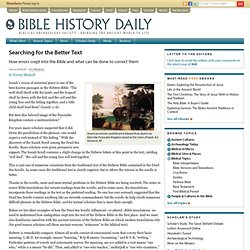 Numbers | | Learn Hebrew with eTeacher
How to Convert Hebrew Letters to Unicode
Modern Hebrew Slang: How to say 'shit' in Hebrew
So, staying within the boundaries of "moderately inappropriate" vocabulary, we probably should start with definitions of people stupidity.
Modern Hebrew Slang: How to say 'idiot' in Hebrew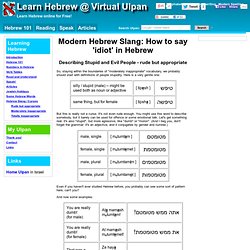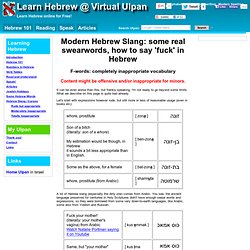 Content might be offensive and/or inappropriate for minors. It can be even worse than this, but frankly speaking, I'm not ready to go beyond some limits. What we describe on this page is quite bad already.
Modern Hebrew Slang: some real swearwords
35%20Naso%205772
35_Naso_5772
/
Learn Hebrew
It's difficult to pinpoint the moment Hebrew emerged as a unique language.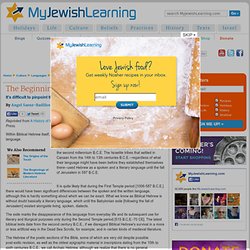 The Beginnings of the Hebrew Language
Syllabus_Adults_A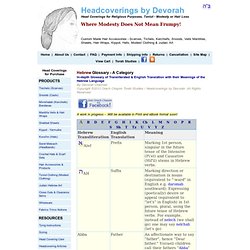 Then name Ashkenaz ( Bereishit 10:3 ) has since the 10th century been identified with Germany.
2LetterLookup
(adapted from http://theochem.weizmann.ac.il/~comartin/ivrit/ansi.html ) The complete original document can be obtained from the American National Standards Institute (ANSI) For the ISO standard for binary representation of Hebrew, see ISO- 8859-8.
Hebrew Language, Grammar Pronunciation-Transliteration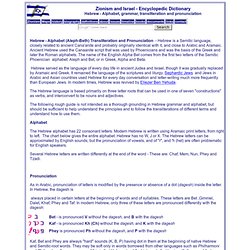 Hebrew is the traditional language of the Jewish people. There are 22 letters in the Hebrew alphabet (commonly referred to as the aleph-bet , after the first two letters, aleph and bet ). In addition, the language includes five final letters: When the letters khaf , mem , nun , pey , and tzade are the last letters of a word, they are written differently.
The Hebrew Language, from Ancient to Modern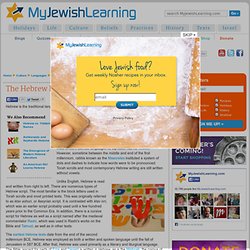 Learn Hebrew Words - Core 100 List
Byki Tip 1: Our Three Easy Steps to Learning a Language
Free Lessons | Learn Biblical Hebrew with eTeacher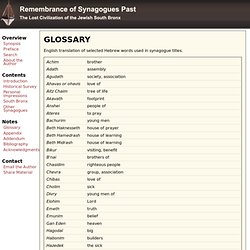 Bronx Synagogues - Glossary
English translation of selected Hebrew words used in synagogue titles. Achim