Travel Podcasts
May 06 They say that the first step in dealing with an addiction is admitting that you have a problem. I have a problem. The list of 71 podcasts below are shows that I listen to or watch. I do occasionally skip an episode but generally consume every episode of the following shows.
The 71 Best Podcasts – Confessions of a Podcast Addict | Inside Chris's Head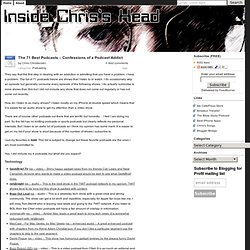 Galavanting Women's Travel Magazine - Travel Essay - Galavanting Online Women's Travel Magazine and Community ::..
Podcast 28 – My Rhine River Cruise – a week of history, wine and music In this Travel Podcast Episode 28, you'll hear about the Rhine River cruise that I took in May with my husband Guy with Lüftner Cruises. I talk about the pretty riverside towns we visited on our cruise from Basel to Cologne, about the food, the wine and above all the history of this fascinating... [Read more of this review] 27 – Cool-hunting in Tokyo – food, fashion and street-style with La Carmina – Podcast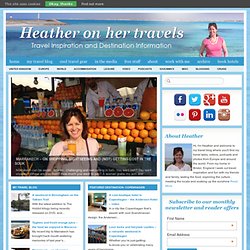 Heather on her travels Travel Inspiration and destination information with travel stories, travel videos, travel photos, travel podcasts
The Indie Travel Podcast | travel information, travel info, online travel guides, travel magazine, audio travel guides and travel podcasts
TRAVEL IN 10: 10 Minute Travel Podcasts
This month's travel podcastfeatures part one of a two-part interview with guidebook author, publisher, radio host and the founder of the Frommer's travel empire, Arthur Frommer. His new book, Ask Arthur Frommer is a guide to everything he has discovered about travelling through his career, from his favorite places to go, how to get there and how to get the best deal. He also talks about why he doesn't like user-review focused travel sites and how he got his start writing guidebooks. Also to celebrate Arthur Frommer being on the show we will be giving away a Frommer's guidebook to one lucky listner! To enter you can: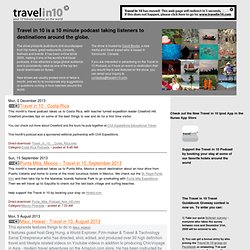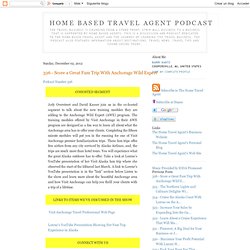 Home Based Travel Agent Podcast The travel business is changing from a store front, strip mall business to a business that is supported by home based agents. This is a discussion and podcast dedicated to the home based travel agent and the journey of learning the travel business.
Home Based Travel Agent Podcast
Nuts About Southwest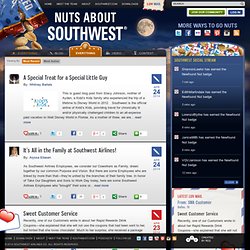 Resolutions to eat better … isn't that what January is all about? And nothing can beat the simple goodness that our onboard magazine, Spirit, has for us this month. I don't know about you, but these two recipes fit my definition of "eating better."
Travel News and Tips - PeterGreenberg.com
News Talk Radio's Home Page
flywithjoe
Betty in the Sky with a Suitcase!
Episode 101 We start off the new year with some funny stories from Pan Am. We've got stories about turkieys, pot stocks and some racy airline stories. The music for the show is from a publicity stunt a few years back where a flash mob sang and danced and welcomed people home in London put on by TMobile.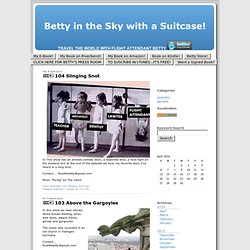 This Week in Travel Podcast - Home
Amateur Traveler Video (Large)
Amateur Traveler Podcast (iTunes enhanced) - the best places to travel to