Design
30 Weird And Awesome Inventions. The line between crazy and ingenious is often a very thin one, and sometimes ideas that sound great in your head should really only stay there.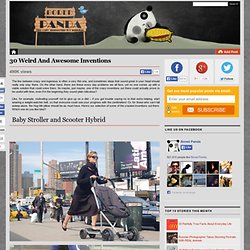 On the other hand, there are these every day problems we all face, yet no one comes up with a viable solution that could solve them. So maybe, just maybe, one of the crazy inventions out there could actually prove to be useful with time, even if in the beginning they sound plain ridiculous? Like, for example, motivating yourself not to give up on a diet – if you got trouble saying no to that extra helping, start wearing a weight-watcher belt, so that everyone could see your progress with the centimeters!
Or, for those who can't fall asleep alone, the Hug Me pillow should be as must have. Here's our selection of some of the craziest inventions out there. Curioos | The Digital Art Factory | Limited Edition & Gallery Quality Art Prints. Bughouse. Fancy. That sounds great! That sounds great!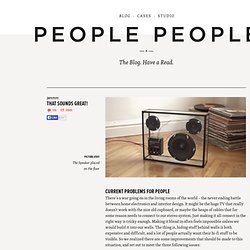 Current problems for people There's a war going on in the living rooms of the world – the never ending battle between home electronics and interior design. It might be the huge TV that really doesn't work with the nice old cupboard, or maybe the heaps of cables that for some reason needs to connect to our stereo system. L'Usine à Design, une belle rencontre. Le concept du site ?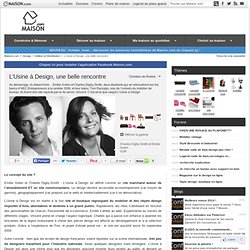 Emilie Gobin et Charles Digby-Smith : L'Usine à Design se définit comme un site marchand autour de l'ameublement ET un site communautaire. Le design devient accessible économiquement (car moyen de gamme), géographiquement (car proposé sur le web) et intellectuellement (car il se démocratise). L'Usine à Design est en réalité à la fois site et boutique regroupant du mobilier et des objets design importés d'Asie, abordables et destinés à un grand public. Rapidement, les rôles s'attribuent en fonction des personnalités de chacun. Passionnée de e-commerce, Emilie s'attèle au web. Le Blog Retro Futur. Fubiz.
---