Italian
PASTA ALLA CARBONARA | Blog | Noel Barnhurst. This Roman pasta dish is traditionally made with guanciale—pork cheek that resembles unsmoked bacon and is cured with salt, pepper and sometimes garlic.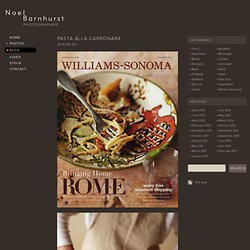 Pancetta makes a fine substitute. Ingredients: 3 eggs, at room temperature 1 1/2 cups finely grated pecorino romano cheese, plus more for serving 2 Tbs. olive oil 6 oz. diced guanciale or pancetta Kosher salt, to taste 1 lb. dried spaghetti Freshly ground pepper, to taste Directions: In a bowl, whisk together the eggs and the 1 1/2 cups cheese. Recipe: Spaghetti Alla Fornaia. Any easy, satisfying recipe to pull together on an autumn evening.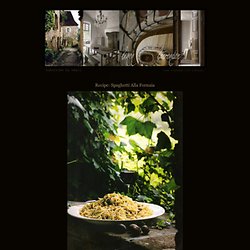 Open a bottle of wine and you have a meal. Add a baked goat cheese if you are really hungry. Buon appetito! (Serves 6)1 1/2 cups (5 oz/150 g) walnuts. Valentino's Sicilian Sauce Recipe. Whether it's a hectic weeknight, a casual brunch or an important holiday, mealtime brings the family together.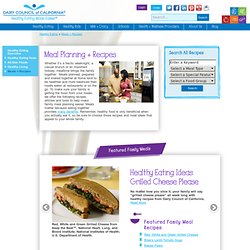 Meals planned, prepared and shared together at home tend to be healthier and more balanced than meals eaten at restaurants or on the go. To make sure your family is getting the most from your meals, we offer the following recipes, articles and tools to help make family meal planning easier. Valentino's Pizza Crust Recipe. Hasselback Garlic Cheesy Bread. Hasselback Garlic Cheesy Bread First thing: this Calphalon Giveaway ends on Friday!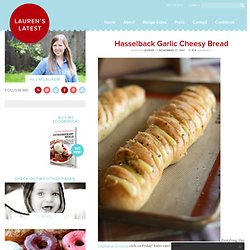 Enter enter enter! Second thing: this bread is the bomb.
---