Innovation
4195255-revisiter-l-aide-au-developpement-17-12-2012
Actualités Publié le juillet 5th, 2012 | par NipTech Podcast: Téléchargement On finit notre tour d'horizon des scènes startups francophones avec la Suisse.
Podcast » NipTech Hors-Série 5 – La scène des startups suisses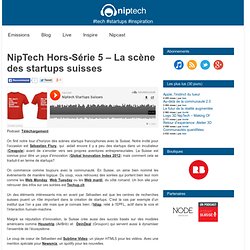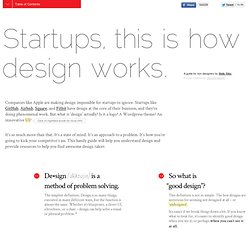 Graphic Design This is a term that describes an array of different kinds of designers. Think of it like the term "entrepreneur". It describes a wide variety of businesspeople - from founders to VC's to "Chief Ninjas" - but isn't all-inclusive.
I've been doing something like this with my Kindle app on my Android phone and Android tablet using DropSync. Basically, I have a folder in my DropBox (\Android\kindle) that is auto-sync'd with the \sd-ext\kindle directory on my phone and tablet. I can just drop files in the DropBox folder, and my phone and tablet receive them within minutes.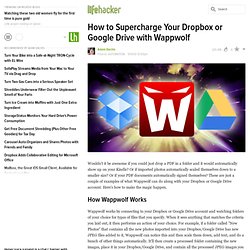 Neuigkeiten Unsere neue Android-App gibt es ab sofort im GooglePlay Store. Mit der App können Lehrerinnen und Lehrer die Noten Ihrer Schüler bequem auf dem Smartphone verwalten. Wir werden die App in den kommenden Monaten weiterentwickeln und freuen unsauf Euer Feedback.
K.lab Berlin - Wir verwirklichen sinnvolle Ideen für bessere Bildung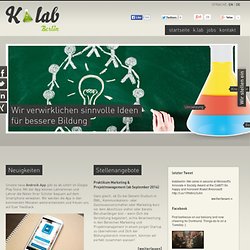 とにかく時間がない!おすすめの即日振込対応のキャッシング先を紹介! とにかく時間がないので早く借りたい 審査を待ってる時間もない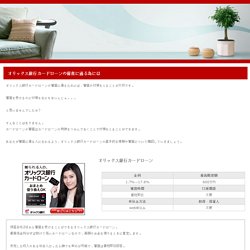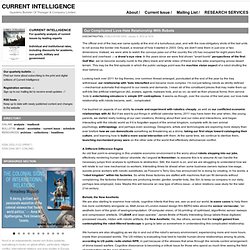 The official end of the Iraq war came quietly at the end of a tumultuous year, and with the now-obligatory shots of the last units to roll across the border into Kuwait, a reversal of how it started in 2003. Only, we didn't view them in just one or two dimensions. Instead, we were able to watch the convoys pass out of the country the US has occupied for eight years from behind and overhead — a drone's-eye view. In the years since we were first shown "smart bomb" perspectives of the first Gulf War, we've become socially numb to the jittery black and white video of friend and foe alike scampering across desert terrain.
Our Complicated Love-Hate Relationship With Robots - Analysis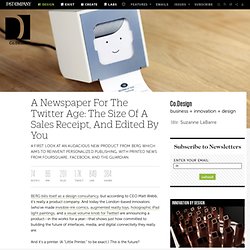 A Newspaper For The Twitter Age: The Size Of A Sales Receipt, And Edited By You | Co. Design
BERG bills itself as a design consultancy, but according to CEO Matt Webb, it's really a product company. And today the London-based innovators (who've made invisible-ink comics, augmented reality toys, holographic iPad light paintings, and a visual volume knob for Twitter) are announcing a product--in the works for a year--that shows just how committed to building the future of interfaces, media, and digital connectivity they really are. And it's a printer. (A "Little Printer," to be exact.)