Teaching Strategies
Welcome to Jakesonline.org This site is dedicated to using the tools of the digital age to advance pedagogical practice and student learning. Please explore the Communication, Collaboration and Collection sections of this site to access 21st Century ideas, tools, and resources. Educon 2.2 Conversation: On the Development of Learning Spaces; my presentation for Phlly, on the construct of new dimensions of learning that a rethinking of space affords. Digital Storytelling 2.0: What's Next: my thoughts on where digital storytelling can go, with a focus on new media, new tools, new messages, and new networks for extending those messages.
JakesOnline!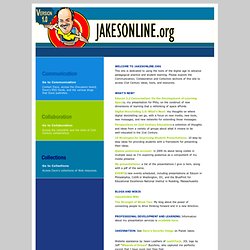 PowerPoint Games Speed Match Our Speed Match Review Game tool is the newest review game to be added to the site. Players must drag and drop answers onto the correct question to clear the board. Questions always appear in a different order. You can even download the Speed Match Flash Player file to use games that you have created offline without an Internet connection!
Please take time to visit Kat's original home on the Internet and meet all of his friends at ABC Toon Center Amusement Park for more fun learning games, puzzles, stories and simply good times for kids of all ages Entire Contents of abclearningtime.com (c) Copyright Jack Armstrong 2003 - 2014 All Rights Reserved and may not be copied or reproduced without permission "Our 11th Year of Making Learning Fun for Kids, Parents, and Teachers on the Internet"Find us on Google+ Parents, Teachers, and Caregivers we would like to hear from you! How can we make this website better for you and the kids?
Free interactive educational games, my abc's, alphabet, numbers, tell time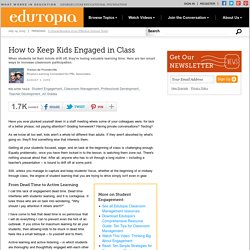 When students let their minds drift off, they're losing valuable learning time. Here are ten smart ways to increase classroom participation. Credit: William Duke Have you ever plunked yourself down in a staff meeting where some of your colleagues were, for lack of a better phrase, not paying attention? Grading homework? Having private conversations?