Creative Writing
Snickerdoodle Cupcakes - Martha Stewart Recipes - StumbleUpon. 25 Ways To Fuck With Your Characters. As storyteller, you are god.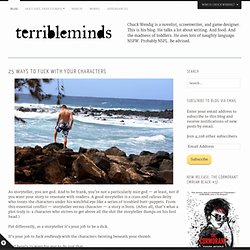 And to be frank, you're not a particularly nice god — at least, not if you want your story to resonate with readers. A good storyteller is a crass and callous deity who treats the characters under his watchful eye like a series of troubled butt-puppets. Figment: Write yourself in. Questionnaires for Writing Character Profiles - Creative Writing Help. Enter your e-mail to get the e-book for FREE.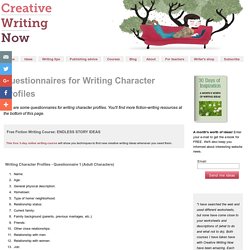 We'll also keep you informed about interesting website news. "I have searched the web and used different worksheets, but none have come close to your worksheets and descriptions of (what to do and what not to do). Both courses I have taken have with Creative Writing Now have been amazing. Each time I have learned something new. 80 Journal Writing Prompts | TomSlatin.com.
Quotes
Litsay - Your Creative Writing Community.
---