Standards, Validation, Optimization, Testing & QA
Web Standardistas · Web Standards Design
IE9 Compat Inspector - IEBlog
YOU ARE HERE: home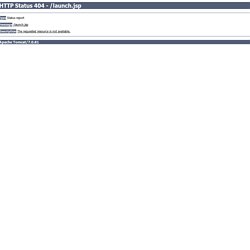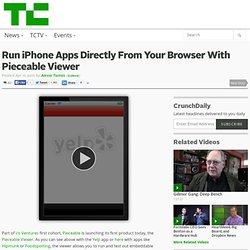 Part of i/o Ventures first cohort, Pieceable is launching its first product today, the Pieceable Viewer. As you can see above with the Yelp app or here with apps like Hipmunk or Foodspotting, the viewer allows you to run and test out embeddable iPhone apps from your web browser. Developers can publish their apps directly to the service and the Pieceable team will create a web page that displays a fully functional copy of the app.
Run iPhone Apps Directly From Your Browser With Pieceable Viewer
Colour Testing - for Colour Blindness & Deficiencies
Website Accessibility & Testing
Explain which div you're closing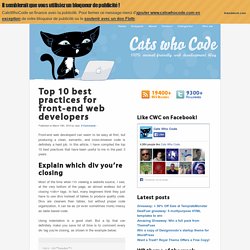 In 2009 we announced that the HTML5 specification at the WHATWG was progressing to Last Call. The plan at the time was to finish the specification this year and publish a snapshot of "HTML5" in 2012. However, shortly after that we realised that the demand for new features in HTML remained high, and so we would have to continue maintaining HTML and adding features to it before we could call "HTML5" complete, and as a result we moved to a new development model, where the technology is not versioned and instead we just have a living document that defines the technology as it evolves.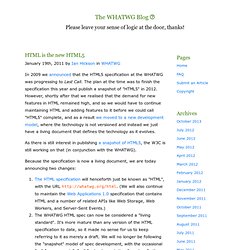 HTML is the new HTML5
C Link Checker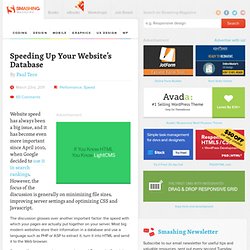 Advertisement Website speed has always been a big issue, and it has become even more important since April 2010, when Google decided to use it in search rankings.
Speeding Up Your Website's Database - Smashing Magazine
Overview This document contains guidelines for web applications built by the Creative Technology (front end engineering) practice of Roundarch Isobar.