Indoor
Through this signage at Promenade Temecula, the mall is notifying shoppers that their phones may be tracked as they move throughout the premises. NEW YORK (CNNMoney) -- Attention holiday shoppers: your cell phone may be tracked this year. Starting on Black Friday and running through New Year's Day, two U.S. malls -- Promenade Temecula in southern California and Short Pump Town Center in Richmond, Va. -- will track guests' movements by monitoring the signals from their cell phones.
Malls track shoppers' cell phones on Black Friday - Nov. 22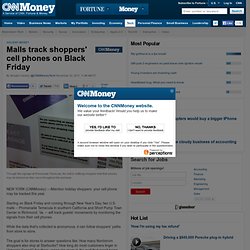 Ericsson Labs' Indoor Maps and Positioning platform gives developers tools to create their own indoor maps and enable their own positioning. The complete system incudes: · Map Studio
Indoor LBS: Ericsson Indoor Maps and Positioning Platform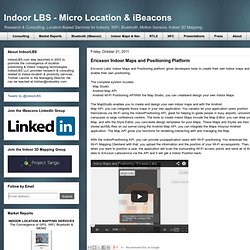 Indoor location system having sensor and method for checking location using the same - Patent # 8049618 - PatentGenius
This application claims priority to an application entitled "INDOOR LOCATION SYSTEM HAVING SENSOR A-ND METHOD FOR CHECKING LOCATION USING THE SAME," filed in the Korean Intellectual Property Office on Nov. 13, 2007 and assigned Serial No.2007-0115265, the entire contents of which are incorporated herein by reference. 1. Field of the Invention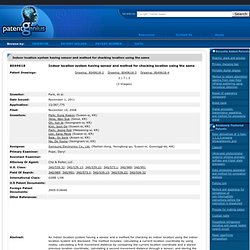 Google launched indoor maps and indoor location and it is going global with it.
Indoor LBS: Indoor Location Services Market Report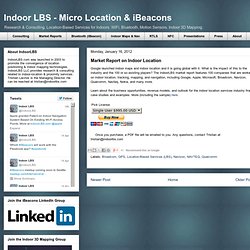 New app to improve wayfinding at Frankfurt Airport - Future Travel Experience
share By Future Travel Experience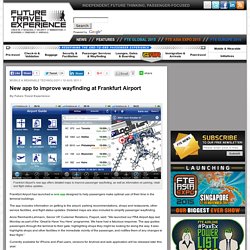 Description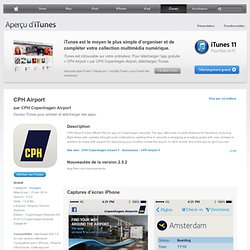 CPH Airport
Date: 28 March 2011
and Copenhagen Airport launch the world's first indoor augmented reality application | SITA.aero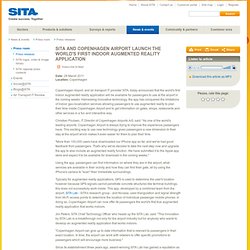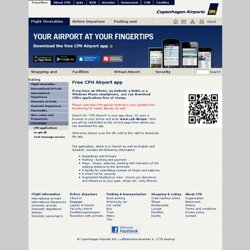 applications - Københavns Lufthavne
If you have an iPhone, an Android, a Nokia or a Windows Phone smartphone, you can download CPH's applications free of charge.
Depuis aujourd'hui, ADP propose l'application Android My Way Aéroports de Paris.
Test de My Way Aéroports de Paris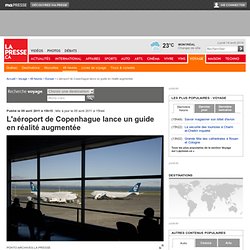 L'aéroport de Copenhague lance un guide en réalité augmentée | Europe
La particularité de cette application tient au fait qu'elle utilise les données de réalité augmentée en intérieur, alors que cette fonctionnalité est le plus souvent associée aux signaux GPS extérieurs. Elle permet donc à l'utilisateur de visualiser sur son téléphone, les informations sur les magasins, services et autres restaurants de l'aéroport, grâce à l'incrustation de données 3D sur son écran. Cette fonctionnalité permet aussi aux passagers de trouver facilement la direction de leur porte d'embarquement.
Mercredi 28 septembre 2011 - Catégorie(s) : Technologie et Innovations . Depuis le 8 juillet, les passagers de l'aéroport Roissy-Charles de Gaulle peuvent se géolocaliser à l'intérieur de l'aéroport soit une superficie de 200 000 m² répartie sur quatre niveaux.
Montée en puissance de la géolocalisation à l'intérieur des bâtiments
Tracking wireless devices indoors accurately Navizon Indoor Triangulation System (I.T.S.) is a Wi-Fi based real-time locating system (RTLS) that provides accurate location of Wi-Fi devices, including smart phones and tablets (iPhone, iPad, Android, Blackberry), as well as laptops and Wi-Fi tags, anywhere inside a building or throughout a campus.
Navizon
Navizon Unveils Indoor Positioning Technology
The Airport App of My Dreams
Every now and then Spafax editorial director and pro jet-setter Arjun Basu fills us in on the flightgeist. As the holiday travel season winds down, he wonders why there aren't any great mobile applications for airports.
Engagement Checkup: Airline iPhone Apps PART II - Lufthansa Navigator and other new applications
In this month's Engagement Checkup, we revisit the world of airline iPhone applications and find some exciting new trends. But why are so many brands still conspicuously absent from the app store?
Technologie - Absysseo
WirelessWERX
La geolocalisation utilisant la technologie RFID
CaseStudy : Museum
Le salon du livre ouvre ses portes à Paris Porte de Versailles entre le 26 et le 31 mars 2010. Cette trentième édition sera l'occasion de découvrir ou de redécouvrir 90 auteurs français et étrangers de renom invités par les organisateurs. Plus de 1000 exposants sont attendus dans tous les secteurs de l'édition.
Géolocalisation indoor
WiFi Location Services for LBS - Comparison
LBS Indoors
Indoor LBS