Environment
NatureMill compost bins are designed to make composting easy and convenient. With the help of technology, our composters deliver the same results as traditional composters in less time. Saving the world by reducing waste is something most people want to do. Some conservation activities are easier said than done. Even for someone who already recycles and segregates trash, maintaining a compost pile for food waste takes extra effort and time. NatureMill compost bins are equipped with intuitive technology which maintains the right temperature, air flow and moisture.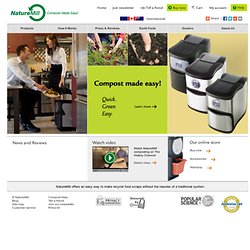 Although death is universal, it seems that the final choice of how our bodies are laid to rest is not – and traditional burials are looking like less and less attractive as they take up land and use unsavory chemistry that eventually winds up in the soil. As a result, cremation and natural burials are becoming more popular due to the sensitive way they return bodies to the earth. We spotted a new approach over at Treehugger that was proposed by India-based industrial design student Margaux Ruyant as a thoughtful way to memorialize the deceased by incorporating their ashes into a living tree memorial.
Burial Planter is an Eco Memorial That Honors the Cycle of Life...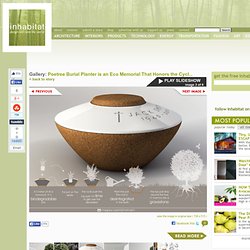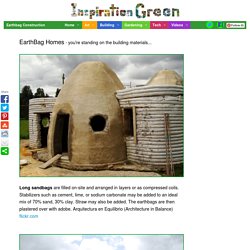 EarthBag Homes - you're standing on the building materials... earthbag home Long sandbags are filled on-site and arranged in layers or as compressed coils. Stabilizers such as cement, lime, or sodium carbonate may be added to an ideal mix of 70% sand, 30% clay. Straw may also be added. The earthbags are then plastered over with adobe.
Mythbusters answers which is greener, cars or motorcycles?
Using portable emissions equipment, a wide sampling of cars and bikes from the 1980s, 1990s and 2000s and with the help of Dr. Kent Johnson of UC Riverside, the Mythbusters team claims they proved motorcycles are dirtier than cars. Doing so meant gathering data in real-world driving conditions along a 75-percent freeway, 25-percent city driving loop in and on the vehicles from different eras. The results of that test proved one thing that everyone should already know: motorcycles use less fuel than cars. They also produce less carbon dioxide than cars, which accounts for 90 percent of a vehicle's emissions. Where cars pull ahead, though, is in the amount of other noxious gases they produce.