Geeks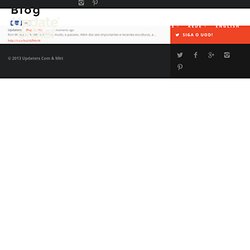 Somos um movimento que celebra a inovação, através da troca de referências e insights entre membros de uma comunidade de early adopters, formada por profissionais das mais diversas áreas criativas e nossos leitores. Nossa vontade é inspirar e formar novos "updaters", agentes da mudança em seus próprios universos pessoais e profissionais. Somos adeptos do ensino informal e do autodidatismo.
We'd seen the Kickstarter for Bible Adventures: Call of Abraham mentioned all over, and it reminded us of The Bible Online strip we'd done a ways back. But that was very much in The Far Side vein, single panel type stuff, and I thought there was room to investigate it further. The new game is more of a single player RPG, but we couldn't leave well enough alone. That's correct: in our humorous .jpeg, we were less than entirely factual. Call the police. The pitch is poor; we may accurately call the offer they've made of Bible Adventures: Call of Abraham a Kickstopper.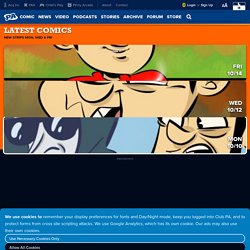 The 1 percent have long had smartphones from Porsche and Vertu to quench their high-end thirst, but when it comes to dual-SIM handsets, the elite have had to settle for something a little more ordinary. For those in need, Gresso created Azimuth, the first dual-SIM luxury handset. Starting at $2,000, the phone is made of titanium, with both the keys and logo crafted out of 18K or white gold. Since appearances are all that matter, you're getting some pretty low-end specs under the hood, including 2GB of "internal memory," a 1.3-megapixel camera, Bluetooth 2.0 and a tiny 1,100mAh battery. To put things in perspective, Samsung's Galaxy S5 starts with 16GB of built-in storage, a 16-megapixel camera and a 2,800mAh battery.
GSF por Bia Kunze
Judão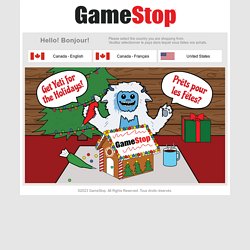 ThinkGeek's Geek Trivia Night on February 13! New year. New Trivia Night!Join us on Thursday, February for our first Geek Trivia Night of 2014 at Jammin' Java in Vienna, VA. Compete against your fellow geeks for the title of Geek Masters of the Universe and have a grand ol' time!
Japanese products are worlds apart. Japan otakus the world over all agree – we Japanese get the best stuff.Sometimes, though, the best things never make it past our borders. So what to do? Buy plane tickets to Tokyo? Plane tickets ain't cheap.Neither is the time you'll have to take off from work or school,not to mention the lodging and food and transportation while you're here.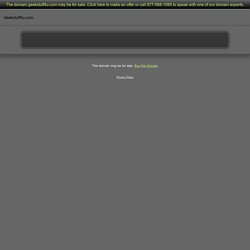 Nós Geeks
Many of Eduardo Peña's digital paintings are grand in scale, depicting Earth-shattering demonic forces, cities torn apart by mecha battles, the fearsome sandworms of Dune. But he also captures smaller, tenser moments: Batman and Bane meeting in the murky light, the Joker caught in a rare private thought, a cat watching a robot on a misty morning. Read More The CW's superhero series Arrow re-imagines Green Arrow for a TV audience as a tough, often ruthless vigilante bent on setting things right in his home of Starling City by punishing the wicked. ComicsAlliance's Matt Wilson will be following along to see how he fares. This week, a bomber takes the city by storm, Laurel uncovers secrets about Sebastian Blood, and Ollie's a jerk.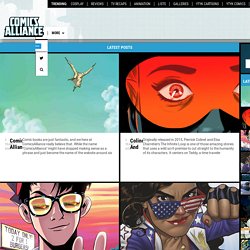 Papricast 071 /// Viajantes Do Tempo by Papricast Viagem no tempo é um tema controverso.
Páprica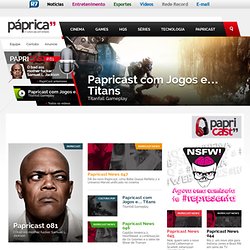 Tudo Sobre a Rússia