Social media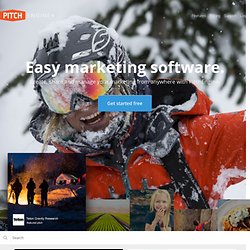 Santa Goes Social
The new Island Coast Campus of Cape Christian Fellowship, located at Island Coast High School, will host an Easter egg drop on Saturday, March 30 from 10 a.m. to 1 p.m. The event will include a helicopter dropping ten thousand Easter eggs, an appearance by the Easter Bunny, free prizes like TV's, gift cards, and kids toys, as well as local food vendors. The new Island Coast Campus of Cape Christian Fellowship is located at Island Coast High School at 2125 De Navarra Parkway, just west of Del Prado Boulevard. The new campus will host its first public worship service on Easter Sun…
Kyoo - Social Media Aggregation- Front End Dashboard and Back End Reporting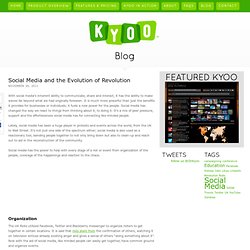 With social media's inherent ability to communicate, share and interact, it has the ability to make waves far beyond what we had originally foreseen. It is much more powerful than just the benefits it provides for businesses or individuals; it fuels a new power for the people. Social media has changed the way we react to things from thinking about it, to doing it. It's a mix of peer pressure, support and the effortlessness social media has for connecting like-minded people. Lately, social media has been a huge player in protests and events across the world, from the UK to Wall Street. It's not just one side of the spectrum either; social media is also used as a reactionary tool, banding people together to not only bring down but also to clean-up and reach out to aid in the reconstruction of the community.
Social Media and the Evolution of Revolution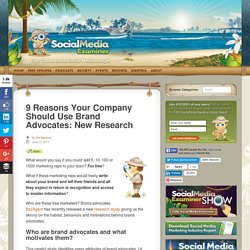 9 Reasons Your Company Should Use Brand Advocates: New Research
What would you say if you could add 5, 10, 100 or 1000 marketing reps to your team? For free ? What if these marketing reps would freely write about your brand and tell their friends and all they expect in return is recognition and access to insider information ? Who are these free marketers?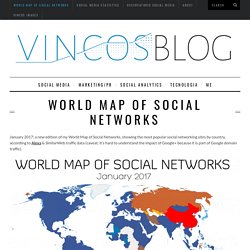 December 2012, a new edition of my World Map of Social Networks, showing the most popular social networking sites by country, according to Alexa traffic data ( Google Trends for Websites was shut down on September 2012 ). Facebook with 1 billion active users has established its leadership position in 127 out of 137 countries analyzed. One of the drivers of its growth is Asia that with 278 million users, surpassed Europe, 251 million, as the largest continent on Facebook. North America has 243 million users, South America 142 million.
How CNN Is Using Social Media for Tonight's GOP Debate [VIDEO]
3 Ways to Prepare Your Business for Social Search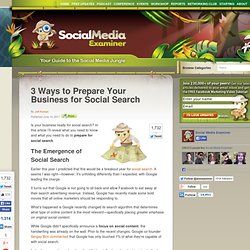 Is your business ready for social search? In this article I'll reveal what you need to know and what you need to do to prepare for social search . The Emergence of Social Search Earlier this year I predicted that this would be a breakout year for social search .
Pixie Dust & The Mountain of Mediocrity
June 7, 2011 116 Comments [NB: Today's guest post is by the world's most famous ex-blogger, the great Kathy Sie­rra .] We're always searching for that sec­ret for­mula, that magic pixie dust to sprin­kle over our pro­ducts, ser­vi­ces, books, cau­ses, brands, blogs to bring them to life and make them Super Suc­cess­ful. Most marketing-related buzz­words gain trac­tion by pro­mi­sing pixie dust results if applied to wha­te­ver it is we make, do, sell.