Website ideeen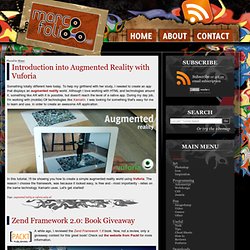 About the author: Garry Smith is a seasoned writer that is professionally dedicated to CSS Chopper, a premier web development and outsourcing company. The organization is fortified with qualified developers for Magento, e-commerce technologies etc. to render outstanding business solutions. For most web developers, delivering the images to the low-bandwidth mobile devices could not be less than any brain teaser, where they feel like they have been stuck in a complex task, just like searching a needle in the dry haystack! Well, it could screw-up the brain! Even the developers, who are well-acquainted with responsive web design techniques, know that by setting the max-width of the images up to 100%, can't resolve this issue as the server will still render big size image to the user's phone. The mobile optimized web applications are designed to run smoothly for the low bandwidth connection with formatting according to the screen of the device.
Web Design Tips and Tutorials: Design Trends, Resources, Inspiration, Creativity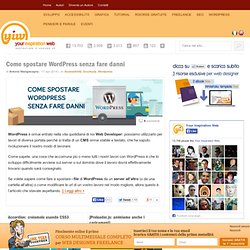 Web Design Community, ispirazione, tutorial, guide e risorse gratuite
SEO: Come ottenere link di qualità Come promesso, oggi prendo spunto dal commento che Mixo ha scritto in risposta al mio precedente articolo sulla link building per svelarvi piccoli segreti che vi permetteranno di individuare con facilità su quali elementi puntare durante un'azione mirata di link building.... Quanto costa aprire e mantenere una partita IVA Con l'arrivo del nuovo anno arrivano anche tanti buoni propositi.
For our first inspirational list of 2014 we decided to gather examples of white type in web design. I'm always browsing css galleries and other sites to find nice things to show here, and I noticed that a lot of sites use the dark/colorful background white type combo. This is why I decided to dedicate a list to it.