Testen en service
Digitale Camera Reviews LetsGoDigital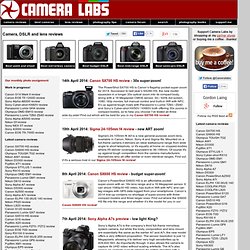 14th January 2014: Olympus OMD EM1 review - complete! The OMD EM1 is the new flagship camera from Olympus. It joins the hugely popular OMD EM5 in the range, but is positioned higher, providing not just an upgrade path for EM5 owners, but also those who use the earlier E5 DSLR. Indeed the headline feature is much improved AF with older Four Thirds lenses, thanks to integrating phase-detect AF points on the sensor. The EM1 is dust and splash proof, but now also freeze-proof and inherits the built-in 5-axis stabilisation, tilting touch-screen, Wifi, 1/8000 shutter and focus peaking of the EP5.
Test-Aankoop, een halve eeuw consumentenbescherming
Tech Products Reviewed by the Experts at PCWorld - PCWorld
Tech Products Reviewed by the Experts at PCWorld - PCWorld
testeo.org ... compare product reviews cleverly
testeo.org has dedicated itself to inform consumers explicitly about a wide variety of products. To accomplish this the portal bundles hundreds of test reports and product reviews from test magazines and user opinions in a standardized form on just one web site. The summarized reports will be assigned to each product so that a time consuming research in the single media is not needed anymore. Furthermore, an average testeo-Grade will be generated out of all test reports and opinions to every product. Get a unique overview with testeo.org! Product reviews - Electronics reviews, computer reviews & more
BesteProduct.nl - het nieuwe vergelijken
close Bedankt voor je aanmelding. Er is een e-mail naar het opgegeven e-mailadres gestuurd met een link om je aanmelding te bevestigen.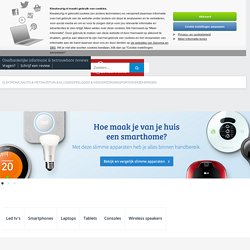 Beoordelingen en testen van de beste bronnen: Testfreaks verzamelt het allemaal
VERGELIJK.NL, prijzen, reviews en specificaties vergelijken