Art
45 Illustration of Sexy Girls
Banksy | Neu Black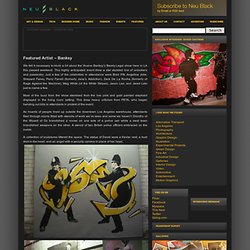 We felt it necessary to blurb a bit about the illusive Banksy's Barely Legal show here in LA this passed weekend. This highly anticipated event drew a star studded line of onlookers and passersby. Just a few of the celebrities in attendance were Brad Pitt, Angelina Jolie, Shepard Fairey, Perry Farrell (formerly Jane's Addiction), Zack De La Rocha (formerly of Rage Against the Machine), Meg White (of the White Stripes), Jason Lee, and Jared Leto just to name a few. Most of the buzz from the show stemmed from the live pink and gold painted elephant displayed in the living room setting. This drew heavy criticism from PETA, who began handing out bills to attendants in protest of the event. As hoards of people lined up outside the downtown Los Angeles warehouse, attendants filed through rooms filled with stencils of work we've seen and some we haven't.
byroglyphics
I am pleased to announce the release of another super sized print via Red Propeller Gallery, 'Madré' is released as a limited edition, the initial copies of which are hand finished. Printed on 310gsm Cotton Rag Paper, 81cm x 61cm. Click the image, or link, for the Red Propeller Print Store >>>>>>>>>>>>> There is a new piece available from Red Propeller, 'Eurydice' is released as a very limited, hand finished initial edition and an equally deluxe large format print thereafter.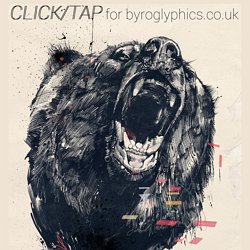 45 Amazing Type Faces
Marinina
A painting demonstration in oil on a 14x20
DrawerGeeks!
Creativity Test