Musique MIDI
Free MIDI to MP3 Online Converter - SolMiRe. Midi to Sheet music converter. About Midi File Conversion Our system converts your midi file to sheet music online, instantly.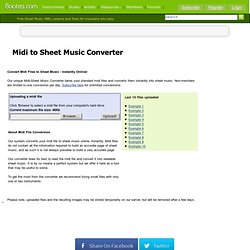 Midi files do not contain all the information required to build an accurate page of sheet music, and as such it is not always possible to build a very accurate page. Our converter does its best to read the midi file and convert it into readable sheet music. It is by no means a perfect system but we offer it here as a tool that may be useful to some.
To get the most from the converter we recommend trying small files with only one or two instruments. Midi Sheet Music. Musical Instrument Digital Interface. Un article de Wikipédia, l'encyclopédie libre.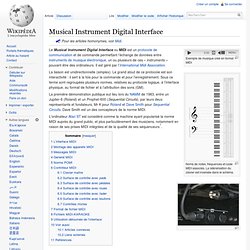 Pour les articles homonymes, voir Midi. Exemple de musique créé en format MIDI Noms de notes, fréquences et code MIDI associés. La latéralisation du clavier est inversée dans le schéma. Software synthesizer. A software synthesizer, also known as a softsynth, is a computer program, or plug-in, for digital audio generation.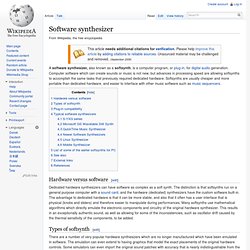 Computer software which can create sounds or music is not new, but advances in processing speed are allowing softsynths to accomplish the same tasks that previously required dedicated hardware. Softsynths are usually cheaper and more portable than dedicated hardware, and easier to interface with other music software such as music sequencers. Hardware versus software[edit] Dedicated hardware synthesizers can have software as complex as a soft synth. Color Piano! Albeniz—Espana (Spain) Op-165 Capricho Catalandownload Albeniz—Espana (Spain) Op-165 Malaguenadownload Albeniz—Espana (Spain) Op-165 Preludedownload Albeniz—Espana (Spain) Op-165 Serenatadownload Albeniz—Espana (Spain) Op-165 Tangodownload.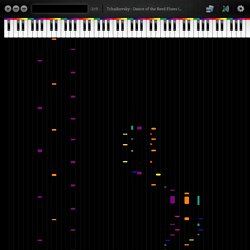 ---