Favorite Sites
Hey guys G0DS R3GR3T here! This channel was made by me (GR) to give gamers a chance to see the best forged maps and know which ones to download! This channel includes mostly my forge maps but also includes showcases of other gamers creations! I post videos weekly and will always let you guys know whats going on in the halo community. Send me your maps at showcasesubs@yahoo.com
G0DSR3GR3T's Channel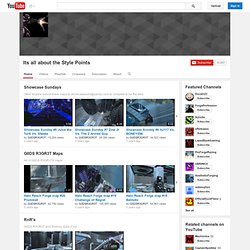 Welcome to YouTube! The location filter shows you popular videos from the selected country or region on lists like Most Viewed and in search results.To change your location filter, please use the links in the footer at the bottom of the page. Click "OK" to accept this setting, or click "Cancel" to set your location filter to "Worldwide".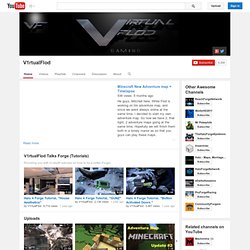 V1rtualFlod's Channel
GOLF KITTY!!
PUPPY OWNAGE!!
PUPPY NOT WANT!!
KITTY NOT WANT!!
NINJA KITTY!
MASSAGE KITTY!
CAT FLIP!
DOGGY DOOR DEER
GUITAR-PLAYING HORSE!
DEMON PUPPY!!
Zero Gravity Puppy