Placemaking (City Repair)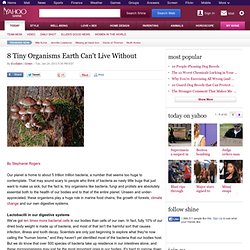 By Stephanie Rogers Our planet is home to about 5 trillion trillion bacteria, a number that seems too huge to contemplate. That may sound scary to people who think of bacteria as nasty little bugs that just want to make us sick, but the fact is, tiny organisms like bacteria, fungi and protists are absolutely essential both to the health of our bodies and to that of the entire planet. Unseen and under-appreciated, these organisms play a huge role in marine food chains, the growth of forests, climate change and our own digestive systems. Lactobacilli in our digestive systems We've got ten times more bacterial cells in our bodies than cells of our own.
8 Tiny Organisms Earth Can't Live Without | Green
website has moved. Operating from 1998 to 2013, the cellspace.org domain name hosted the website of CELLspace, a hub for unique cultural, artistic, and community events in the heart of the Mission district of San Francisco. In 2013, the organization changed its name to Inner Mission and continues to offer community-based classes such as tango, Aztec dance, and yoga; and evening gatherings by community groups. With its upgraded sound and lighting systems and new bar, Inner Mission also now features a nightclub available to host events by outside promoters.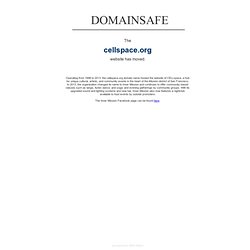 Events | 15 Years of Creativity :: www.cellspace.org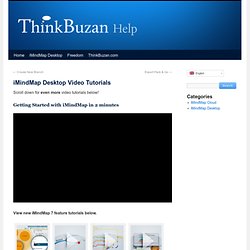 Scroll down for even more video tutorials below! Getting Started with iMindMap in 2 minutes View new iMindMap 7 feature tutorials below. DropTask Integration
City Repair's VBC10: Intro to Placemaking
Placemakers' Academy: Scope of Placemaking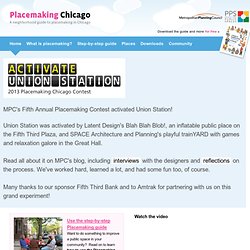 Place Making Chicago - Placemaking Chicago
MPC's Fifth Annual Placemaking Contest activated Union Station! Union Station was activated by Latent Design's Blah Blah Blob!, an inflatable public place on the Fifth Third Plaza, and SPACE Architecture and Planning's playful trainYARD with games and relaxation galore in the Great Hall. Read all about it on MPC's blog, including interviews with the designers and reflections on the process. We've worked hard, learned a lot, and had some fun too, of course. Many thanks to our sponsor Fifth Third Bank and to Amtrak for partnering with us on this grand experiment!
City Repair's Placemaking Guidebook City Repair offers two great resources to help you reclaim public space and build community! City Repair's Placemaking Guidebook Our best print resource for community-based projects such as Intersection Repair is called the Placemaking Guidebook. It includes physical examples, stories, techniques for community organizing and facilitation, and much more. This Guidebook begins where most American communities find themselves: socially isolated, yet relatively stable.