Music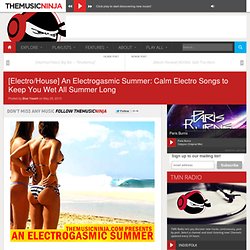 SUMMER! Summer is probably the best time to party hard. With Students being off from school and people taking vacations to leave the ordinary routine of their lives, the sunny days in the middle of the year (at least for us) are a time to just go out and do something, anything! These collection of songs are not necessarily about hard hitting, floor throbbing bass beats and frequency stretching melodies that are so dirty you just have to mount someone. These collection of songs ARE about having a good time and relaxing at a pool party/bbq with warm electronic melodies that are not being overpowered by filthy and dirty bass beats (not that there's anything with that).
Mix 20 millions songs !
DJ MIA MORETTI and CAITLIN MOE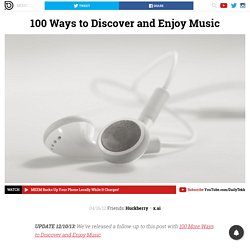 UPDATE 12/10/13: We've released a follow-up to this post with 100 More Ways to Discover and Enjoy Music. Prepare yourself for another dose of Monday roundup madness! It's time for another crazily comprehensive, yet carefully curated, look at an entire industry–the music industry to be specific.
Bob Sinclar | Home
TV Theme Music - T TV Shows
Tooth & Nail