Sewing
M6356 | Misses' Tops | View All
M6283 | Misses' Lined Dresses | Dresses
M5850 | Misses' Dresses | Evening/Prom
M6330 | Misses' Lined Dresses | Dresses
M6435 | Misses' Tops | New Sewing Patterns
M6326 | Misses' Tops | View All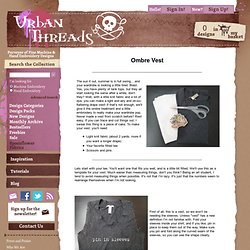 Now, the next part is not really an exact science. Every shirt is different, and it especially matters if you're dyeing white to dark like me, or maybe just a color to a similar dark color. If you're really unsure about things, you can always test dye a swatch of fabric.
By ashleyhackshaw | Do you have a bunch of t-shirts lying around that you just aren't into anymore? Don't throw them out…..alter them into something amazing!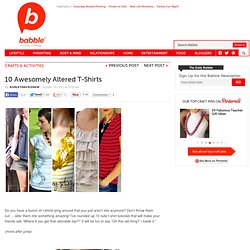 10 Awesomely Altered T-Shirts | The New Home Ec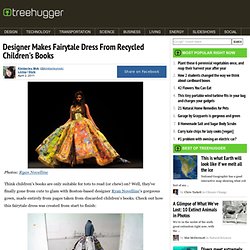 Photos: Ryan Novelline
Designer Makes Fairytale Dress From Recycled Children's Books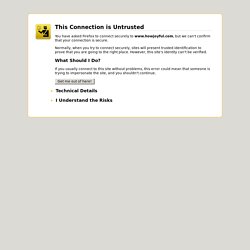 I love to spice up dresses and jeans with long summer vest. In my last visit to Target I found a few very cool and super cheap items, I already showed you what I did with this dress.
Tons of free sewing patterns and tutorials. Easy to advanced.
Free Sewing Patterns and Sewing Machine Help at AllCrafts!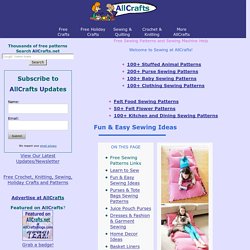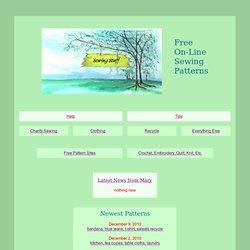 Everything Else
Sewing Stuff - free sewing patterns
This is a collection of patterns and links to sewing patterns for clothing for older children and adults.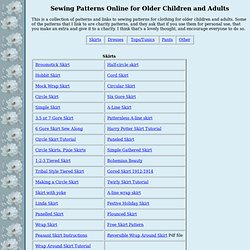 Sewing Patterns Online
Free Dress Patterns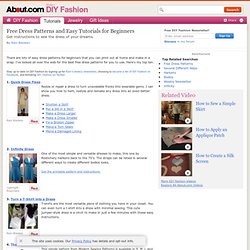 2.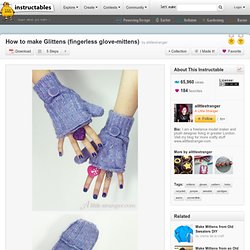 How to make Glittens (fingerless glove-mittens)
1) Select which part of the fabric you want as the main feature of your gloves.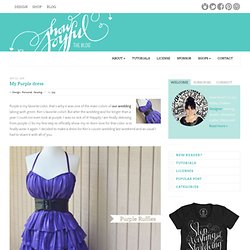 Purple is my favorite color, that's why it was one of the main colors of our wedding (along with green, Ken's favorite color).
My Purple dress
V1260 | Misses' Blouse | New Sewing Patterns
V1211 | Misses' Jacket | Jackets/Vests
Creative Group - Misses' Dresses
Womens knit top one shoulder Sewing Pattern 2364 Simplicity
Misses' sewing pattern knit tops with one shoulder or sleeve variations.
Womens and Petite Cocktail Dress Sewing Pattern 4070 Simplicity