Workflow
HandySoft: Workflow Software and Business Process Management (BPM) Software by HandySoft. BPMLink - ADELAIDE. Activiti.org. Activiti - Safari tutorial. A couple weeks ago I implemented 2 web applications and a REST API for a new open sourced BPM / BPMN 2.0 engine named Activiti.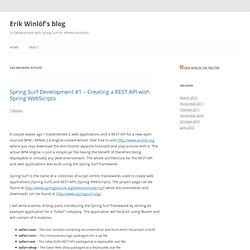 Feel free to visit where you may download the distribution (Apache licensed) and play around with it. The actual BPM engine is just a simple jar file having the benefit of therefore being deployable in virtually any JAVA environment. Configuration Instructions for Activiti. Home The follow tutorial must help you to configure activiti-5.0.alpha4 to work with MySQL 5.x, to let you have a correct setup configuration and a startup execution without any problems.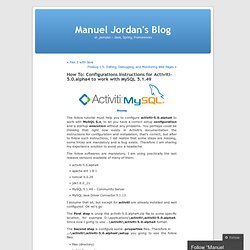 You perhaps could be thinking that right now exists in Activiti's documentation the instructions for configuration and installation, that's correct, but after to follow such instructions, I did realize that some steps are missing, some tricks are mandatory and a bug exists. Therefore I am sharing my experience solution to avoid you a headache. Developers Guide - Activiti.
Dependencies JDK 6+ : Make sure that you do not use code constructs that require JDK 7 or higher.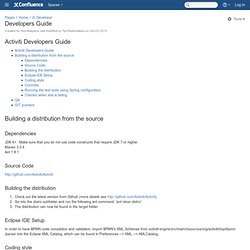 Maven 3.0.4 Ant 1.8.1 Source Code. Automating a process with Activiti. BPM - Process Developments. Intalio. Drools - JBoss. Drools - The Business Logic integration Platform Drools 5 introduces the Business Logic integration Platform which provides a unified and integrated platform for Rules, Workflow and Event Processing.
It's been designed from the ground up so that each aspect is a first class citizen, with no compromises. Taverna. Ruote. jBPM - JBoss. jBPM is a flexible Business Process Management (BPM) Suite.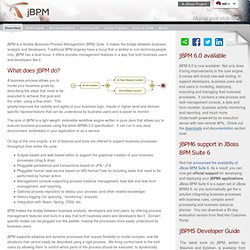 It makes the bridge between business analysts and developers. Traditional BPM engines have a focus that is limited to non-technical people only. jBPM has a dual focus: it offers process management features in a way that both business users and developers like it.
Statecharts
YAWL: Yet Another Workflow Language | Leading the World in Process Innovation. ProcessMaker. Wiki. Open Source Workflow Engines Written in Java. TIBCO. The Kepler Project — Kepler. Petri net - Wiki. A Petri net (also known as a place/transition net or P/T net) is one of several mathematical modeling languages for the description of distributed systems.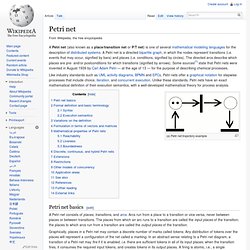 A Petri net is a directed bipartite graph, in which the nodes represent transitions (i.e. events that may occur, signified by bars) and places (i.e. conditions, signified by circles). The directed arcs describe which places are pre- and/or postconditions for which transitions (signified by arrows). Some sources[1] state that Petri nets were invented in August 1939 by Carl Adam Petri — at the age of 13 — for the purpose of describing chemical processes.
---