Equip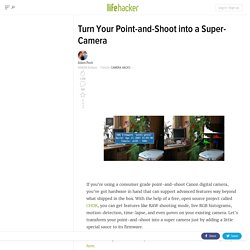 If you're using a consumer grade point-and-shoot Canon digital camera, you've got hardware in hand that can support advanced features way beyond what shipped in the box. With the help of a free, open source project called CHDK , you can get features like RAW shooting mode, live RGB histograms, motion-detection, time-lapse, and even games on your existing camera. Let's transform your point-and-shoot into a super camera just by adding a little special sauce to its firmware. UPDATE: This guide is now out of date. You can check out the new version of this guide here . What is CHDK?
FAQ
Firmware versions in green are available in stable and/or dev for download Firmware versions in gray do not have official CHDK releases. Check porting status here For the development status of not-yet-supported cameras, see For Developers . It is likely that any Canon Powershot based on the DIGIC II , DIGIC III or DIGIC 4 platforms can be supported, although it is impossible to be sure until someone starts work on a particular model. If your camera model is not listed here then there is no CHDK for it at the present time ! See also Unsupported Cameras , Adding support for a new camera and Q. My camera isn't ported yet.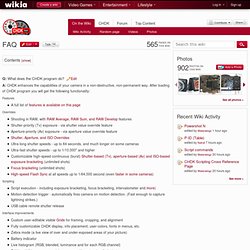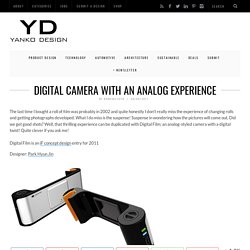 The last time I bought a roll of film was probably in 2002 and quite honestly I don't really miss the experience of changing rolls and getting photographs developed. What I do miss is the suspense! Suspense in wondering how the pictures will come out. Did we get good shots? Well, that thrilling experience can be duplicated with Digital Film; an analog-styled camera with a digital twist!
Digital Film – Camera Film by Park Hyun Jin